FTC Disclosure: I get commissions for purchases made through some of the links in this article for more information, visit our Advertising Disclosure Page.
Ways to Prepare For Summer RV Travels
"Preseason preparation is key to making sure your first road trip of the season goes smoothly"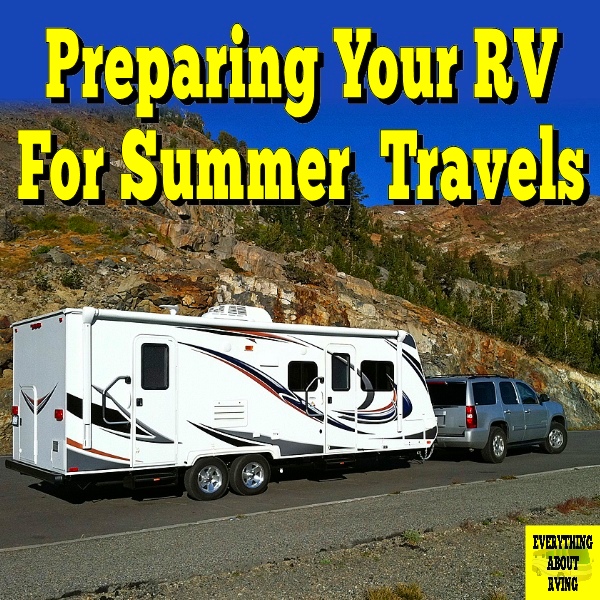 By: Excel Distributors
Summer is quickly approaching - is your RV ready for the first trip of the season? Preseason preparation is key to making sure your first road trip of the season goes smoothly. The following information, advice and tips will hopefully help you prepare early for a season filled with seamless RV adventures.
Share This Page
Save 10% on campground fees when you become a Good Sam member Today!
Tire Safety
Make sure your tires are road-ready. The first, and one of the most important things to check, is tire pressure. Maintaining manufacturer specified tire pressure increases safety and saves money by improving gas mileage. Next, check tire tread. Confirm that there is 1/32" tread left on the tire and check all sides for cracks, extensive wearing or cuts. While you're at it, don't forget to check the spare.
Propane System
Preseason is the perfect time to fill bottles or tanks and check for leaks. You can spray a leak detector (available at most hardware stores) or soapy water around the connections and regulator. It is important to remember never to overfill propane tanks. Propane expands and contracts drastically with temperature changes. Any vessel holding propane should not be filled more than 80% to allow for expansion.
Annual Services
It would be a good idea to have a certified technician perform essential annual services of the system and appliances. Have the battery system checked; replace dead batteries and have electrolyte levels checked and topped off as needed. Have the generator serviced with an oil and filter change. Have your wheel bearings repacked and brake system checked for proper working operation.
Roof Care
Regular cleaning and maintenance of your recreational vehicle's roof will help prevent leaks and water damage. On your own, inspect the roof for overall condition and check for any places in need of repair. Check all seals, seems, vents, skylights, roof top antennas and other accessories. Contact a professional for necessary repairs before heading out on the open road with a worn roof.
Awning
On a sunny, early spring day extend your RV's awning to check for mold and mildew. Trapped water over the course of the winter may cause mildew, which can damage and stain the awning fabric. Mild dish detergent works as a cleaning agent for vinyl fabric, for canvas or cloth an RV dealer can provide an appropriate cleaner. Be sure to allow the awning to fully dry before retracting.
A/C Units
An important part of comfort during warm spring and hot summer months travel is air conditioning. Preseason is a great time to check A/C units and restore all to proper working order. On the roof, visually inspect the condition of the cover and the fins on the back side of the air conditioner. If you have a good power supply, turn on the air conditioner and run it for 10 or 15 minutes to ensure that it is cooling.
Framework Checks
Save 50% Off of Campsites with Passport America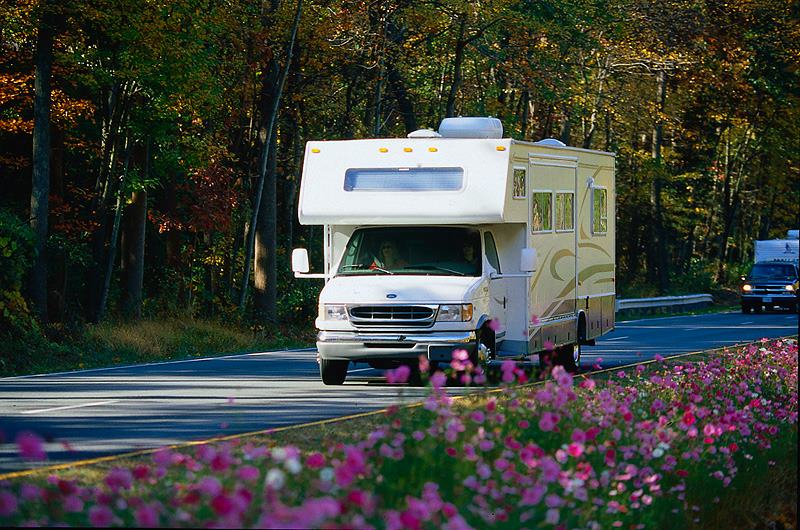 Check for needed structure services. Check engine oil, coolant, power steering, brake and transmission fluid levels, top off the windshield washer reservoir and replace windshield wiper blades as needed.
Emergency Alarms
An important working part of your RV is the emergency alarm. Regularly check the batteries in smoke, carbon monoxide and propane detectors. Double check that your fire extinguisher is fully charged and ready to use in case of emergency.
For ease and accuracy, taking your RV to the dealership or other certified technician is a great way to get a thorough preseason check. By performing these assessments by May or early June you will allow yourself a full and trouble-free summer (and fall) RVing.
Sign and Drive Coverage with Good Sam Roadside Assistance! Plans Starting at $49.95! Shop Now!
About The Author
RV mattresses
Excel Distributors is the nation's leading supplier of truck cab accessories, also specializing in RV products. Excel offers RV mattresses, bedding, accessories and more. At Excel, we are dedicated to improving the overall quality of your RVing experiences.
Do you have any suggestions or comments on this topic? You can add them to this page by using the comments section located below.
Return to the RV Lifestyle Articles page from the Ways to Prepare For Summer RV Travels page