FTC Disclosure: I get commissions for purchases made through some of the links in this article for more information, visit our Advertising Disclosure Page.
The Rv Show Season Is Here Learn How to Get the Best Deal
The RV Show Season is Here Learn How to get the Best Deal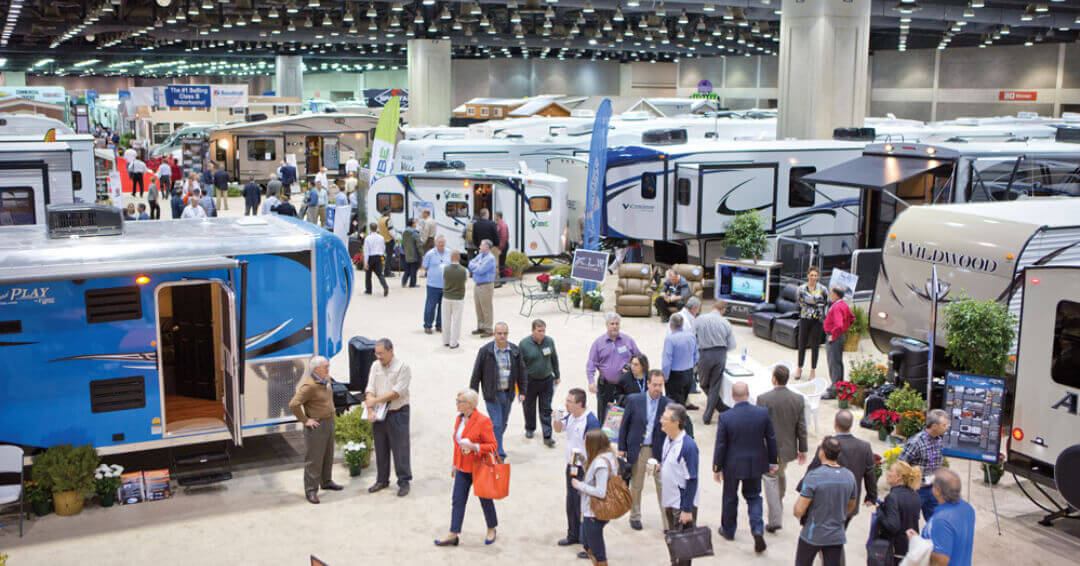 By Margo Armstrong

Yes, The RV Show Season is Here Learn How to get the Best Deal
Yes, the RV Show Season is here learn how to get the best deal, it is time to head out for a day of excitement and anticipation touring your way through the different types and brands of recreational vehicles. Depending on the size of the RV show, plan on spending more than one day there. Allot enough time inside and outside each RV that fits your dream. Come back the next day if the crowds are pressing. Back at home, research and compare pricing and service with other dealers in your area.
Share This Page
Follow Us
To find that dream RV:
Write, or type in your phone, the ways you plan to use it, store it, and finance it. If planning to buy at the show, arrange financing ahead of time.

If your intent is to get up close and personal with nature, RVs over 28-feet long may not work for you in the National Park system. Appliances that operate on propane is an important feature for this agenda

On the other hand, if destination RV parks are your heart's delight, all-electric appliances work fine. Convection/microwave ovens are an essential feature. 
Bring a short list of questions, don't be too shy to ask. Salespeople love to answer questions.

If the show is big, make an appointment to take a test drive later in the week after the show closes. Sometimes a dealer has another RV available for that purpose.

Make sure you are comfortable with the location of the couches, TV and kitchen layouts, and number of sleeping arrangements. 

Try to keep in mind the resale value. New RVs depreciate rapidly once they leave the lot. They continue to lose value every year. If this type or layout does not work for you, making a change is costly.
If you're not 100% sure this is the one, walk away. Evaluate this purchase in the same way you would choose a house.
RV shows help you become familiar with the newest options available but may not be the best place to buy. Take a breather (or two) before making a commitment. During the negotiation process, do not allow the salesperson to push you into a commitment. The "deal expires today" is just a comment used to close the sale. Ignore it or walk away, tomorrow is another day and the deal—still there.

Important Note: Always have the RV inspected before signing on the dotted line. There are Certified RV Inspectors available or hire a local mobile RV repair person to inspect it. The $300 or more inspection costs can save you the thousands of dollars needed later to fix what the warranty does not cover. Any problems are solved before you commit, ensuring that you do not wind up with a bottomless pit of expenses.

Good Sam members enjoy instant discounts on fuel. Join Today!
Why the inspection if it is brand new? The horror stories about new RVs range from bent frames to unattached roof coverings. An inspector may not find the missing screws that allow the door to fall off, but they can find structural damage. They check all the appliances to ensure they work properly. They inspect the roof and side panels. They make sure the slides work properly. The inspection process is tedious work and requires patience and endurance. An inspector knows what to look for, trust them to protect you. 

Now that you know that the RV show season is here learn how to get the best deal. Go to your nearest RV show and have fun at the show and keep an eye out for your dream RV!
About The Author
Margo Armstrong is the author of 9 books about the RV lifestyle (available on Amazon.com). After 22 years on the road (the last 7 solo), she offers her expertise to those new to the lifestyle. Her blog, MovingOnWithMargo.com, comments every month on issues important to RVers.

Get Your Article Published on Everything About RVing
If you have written an article about RVing, Camping or the Great Outdoors and you would like us to publish it on Everything-About-RVing.com, please visit our
Submit An Article Page.