FTC Disclosure: I get commissions for purchases made through some of the links in this article for more information, visit our Advertising Disclosure Page.
This Is Why the 30 Amp Plug on My RV Melted
This is Why the 30 Amp Plug on My RV Melted
I just found out that This is Why the 30 Amp Plug on My RV Melted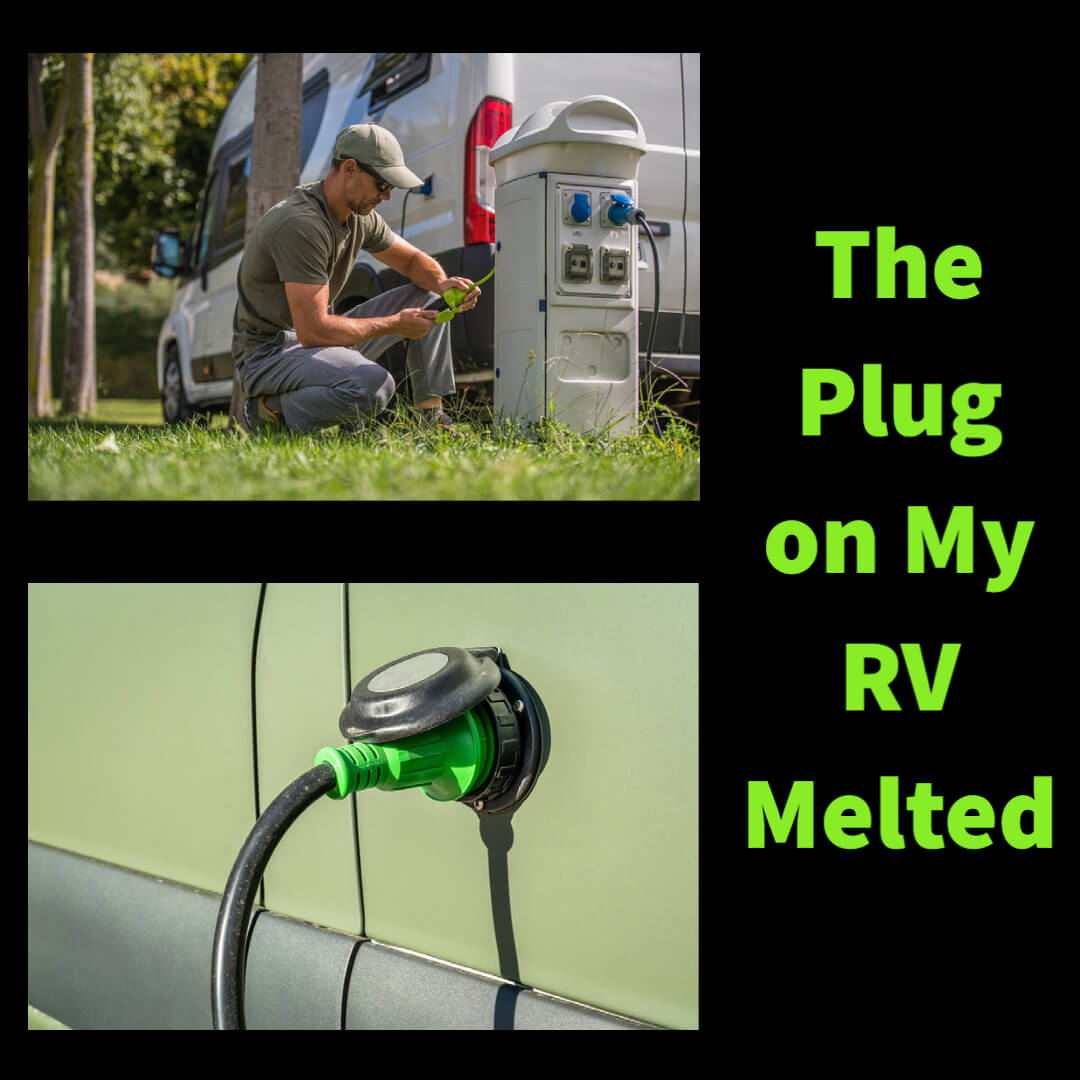 We recently received this question from one of our visitors. Thank you in advance for your help, we have a 2013 Fleetwood Jamboree 31M that we have had out several times and never had a problem with, but last weekend was the first time we needed our air conditioning on all the time due to the 90 plus degree temperature and humidity.
Share This Page
Save 10% on campground fees when you become a Good Sam member Today!
We were at a campground that we have visited before and even used the same campsite 2 weeks prior without this problem. We were hooked up to the 30-amp power at the campsite and when we unplugged, we noticed that the plug prongs were discolored, and the plastic melted around them from the RV plug casing (no extension cords used).
Was this caused by the air conditioner running all weekend? My husband asked me if I had used my blow dryer or microwave along with the A/C being on and I did use the microwave for 5 minutes the night we arrived.
We noticed no electrical problems in the house during that weekend or after we got home and plugged in.
ANSWER: You will be happy to know that nothing you did caused the 30 Amp plug on your RV to melt. Your RV is a 30 Amp RV and by design you should be able to run your built-in accessories such as the Air conditioner, Microwave, TV, etc. at the same time. The most common causes of a melted RV plug are:
Not Using a Surge Protector or Electrical Management System: If there is low or high voltage at the Shore Power connection at the RV park and the demand becomes too high it can produce enough excessive heat to melt the plug. If the voltage becomes low, or too high it can damage your RV's appliances. It is common to have low voltage issues at RV Parks.

Using a Surge Protector or an Electrical Management System will prevent your RV from electrical Damage due to lightening damage or power surge.  Depending on the model Surge Protector EMS system you use it will let you know right after you plug in at a campground whether you have a high or low voltage problem in the Shore Power connection you are plugged into.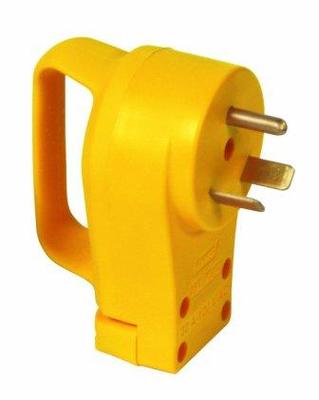 Corroded or Loose Connections in the RV plug or shore power receptacle: These corroded or loose connections can cause electrical arcing which can produce excessive heat causing damage to the plug as well as the power cord itself.

If your 30 Amp plug is damaged, you should get a Replacement 30 Amp Plug such as the Camco 30-Amp Male Power Grip Plug and Camco 30-Amp Female Power Grip Plug 
The video below shows how simple the Camco 30-Amp Power Grip Plug and Camco 30-Amp Female Power Grip Plug are  to wire.
When you are replacing the plug make sure that you inspect the wiring in the cord itself to make sure there was no damage.
Older Plug or Power Cord: The plug may be getting too old; it is constantly being plugged in each time you move from one campground to another. It is being exposed to the elements. As a result, the cord or the plug can be damaged by the elements. Causing it to start short circuiting.
Now you know this is Why the 30 Amp Plug on My RV Melted.
Not Using a Surge Protector or Electrical Management System on your RV when connected to campground electric
Low voltage causing excessive heat in the RV electrical system
Lightning strike or power surge damaging the plug and the RV's electrical system
Old Plug

If you're using an old power cord or plug to connect to Campground electric

A Short in the campgrounds electrical connection can cause your RV's plug to melt
Using an improper size extension cord

to connect to the RV Campgrounds electrical system which can heat up the plug enough to melt it