FTC Disclosure: I get commissions for purchases made through some of the links in this article for more information, visit our Advertising Disclosure Page.
Rv Boondocking Safety Tips
RV Boondocking Safety Tips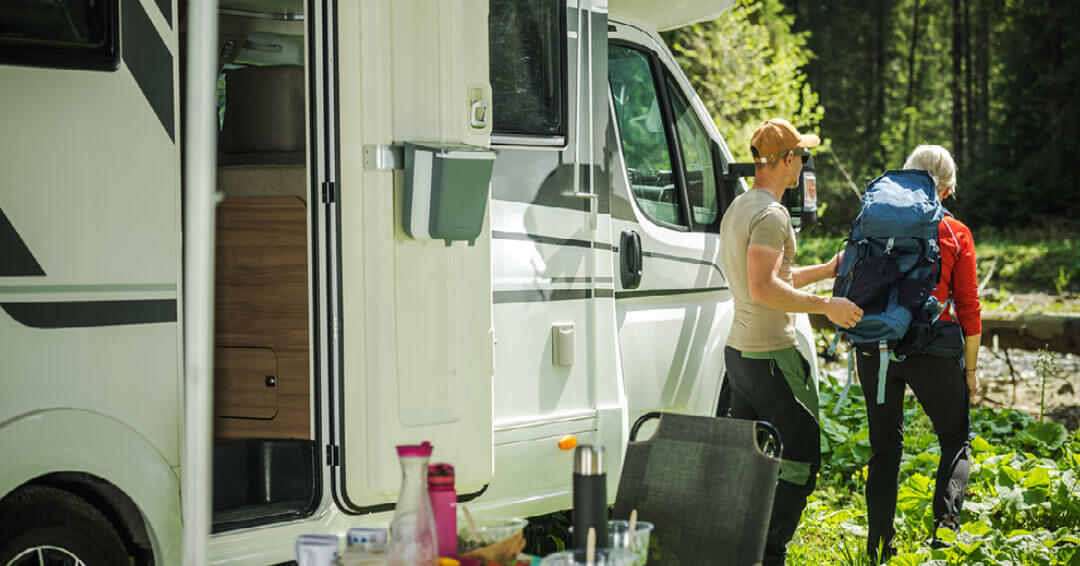 By Andrew Stratton
Learn essential RV boondocking safety tips to ensure a safe and enjoyable experience. Keep yourself protected and prepared while living off the grid
Boondocking is a wonderful way to enjoy your motor home. You pull up where you want to, far away from civilization and other hassles, set up your lawn chair, and just relax by a mountain stream. You've got everything you need - gas for cooking, a generator and solar panels to power your motor home, plenty of drinking water... Life is good. These RV boondocking safety tips will ensure a safe and enjoyable experience. Keep you and your family protected and prepared while RVing off the grid

Share This Page
Save 10% on campground fees when you become a Good Sam member Today!
But just because you're out of the grasp of civilization doesn't mean there aren't rules to follow! Out in the wild, you've only got yourself to rely on, so some steps must be taken to keep yourself safe.

Get Familiar with the Area
Before you head out on your boondocking adventure, you might want to check out the area first. This means more than just looking at maps; make sure that the roads are okay for your RV, it's legal for you to park there, and there aren't any other surprises that might be waiting for you. Everybody wants to just get out there and explore but turning down a rough road that gets too small for your rig, and having to turn a giant trailer around where there's no shoulder on the road is a lesson in trip planning that you don't want to go through. Talk to locals and check things out before you head out.

Keep It Clean
At any campsite across the country, there are covered dumpsters and signs all over warning you of the laws you must follow. Out in the wild, you won't see any of that, but that doesn't mean you can leave a mess. In fact, it's even more dangerous to have a messy campsite out where there's no ranger to come and save your neck when an old black bear comes snooping around your cooler. Keep your campsite clean when boondocking, just like you would anywhere else. It's a nice thing to do for the site, but it's also a safety issue.
Sign and Drive Coverage with Good Sam Roadside Assistance! Plans Starting at $49.95! Shop Now!
Binoculars-Distance from the Critters
This RV boondocking safety tip sounds like a no-brainer, but it's something to consider. Bears aren't cuddly, raccoons aren't cute, foxes don't want to be petted, and even deer can get nasty if you get too close. When you're boondocking, you will be out in the wilderness sometimes where animals don't have as much fear of humans, so you should make sure you have a healthy fear of them.
Be Self-Sufficient
This is what's called "dry camping." It means camping without any services whatsoever. You must plan and plan again. It is important that you have enough of everything you need. You don't want to run out of water somewhere in the desert, and you don't want to lose your electricity. Make sure you've got a good generator, a good gas range, and plenty of water with you wherever you go.
Eat Prepared Foods
It is best when boondocking to use prepared foods and disposable plates and silverware. This may seem wasteful, but for you it saves things like the water you need to wash dishes. Your resources will be limited, so it is better not to use them up cooking and cleaning. It is always good to be conservation minded, or else your boondocking trip might end up costing MORE than if you stayed at a pay campground.
Relax And Have a Good Time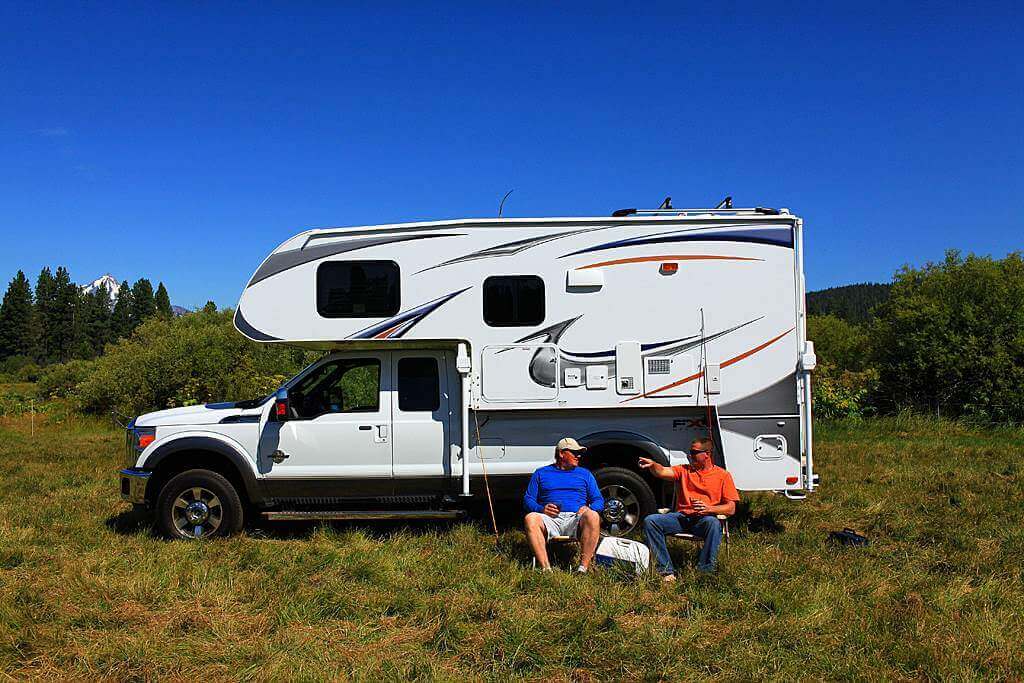 Okay, not a safety tip really, but just a bit of advice. Drive slowly wherever you're going and see everything there is to see. Don't plan much to do but sit around and smell the good, clean air. Let life pass you by for a while. Now, that's boondocking!

Author Resource: Boondocking is an adventure like camping or taking a trip. All of these require advanced planning to stop anything from going wrong with you or your motor home . A visit to Bankston Motor Homes can jump start your adventure.  
https://www.bankstonmotorhomes.com/

Frequently Asked Questions on RV Boondocking Safety Tips
Boondocking refers to camping in an RV or other self-contained vehicle without the use of electricity, water, or sewage hookups. It is becoming more popular as it allows campers to get away from crowded RV parks and campgrounds, and to enjoy a more primitive, off-the-grid camping experience.
Some important safety considerations while boondocking include bringing plenty of water and food supplies, making sure your vehicle is equipped with a reliable generator and backup battery system, having a fire extinguisher and first aid kit on hand, and taking steps to protect yourself and your vehicle from wildlife and other hazards
Dealing with wildlife can be one of the biggest safety concerns while boondocking. Some tips include keeping food and trash stored securely, avoiding attracting wildlife with strong scents, and making noise when you're moving around your vehicle to alert wildlife of your presence. If you encounter wildlife, it's important to give them plenty of space and avoid approaching them too closely.
Get Your Article Published on Everything About RVing
If you have written an article about RVing, Camping or the Great Outdoors and you would like us to publish it on Everything-About-RVing.com, please visit our
Submit An Article Page.
Return To the RV Lifestyle Article main page from the Motor Home Boondocking Safety Tips page