FTC Disclosure: I get commissions for purchases made through some of the links in this article for more information, visit our Advertising Disclosure Page.
Tips for RVing With Your Dog
Tips for RVing With Your Dog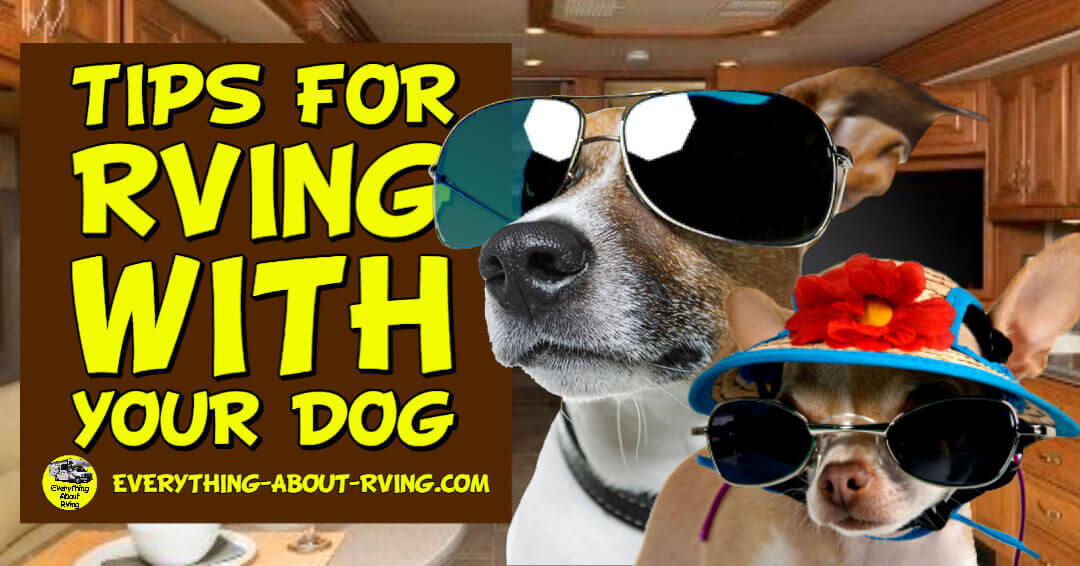 By Tonya Blackwell
These tips for RVing with your dog will help you keep all your pets safe while RVing
One of the facts of life inherent in RVing is the need for climate control in the RV,  when accompanied by your dog, so one of the first tips for RVing with your dog is to make sure that your RV cooling systems do not fail when the vehicle is parked. Even the best maintained systems can hiccup; generators can break down, and that can be fatal for a pet left in the camper while the rest of the family is away.
Share This Page
Save 10% on campground fees when you become a Good Sam member Today!
MarCELL 500 Cellular monitoring system
You can safeguard your traveling companion with an alarm system (like the MarCELL 500 Cellular monitoring system pictured above)  designed to send a call to a designated cell phone number if the electricity goes out or the temperature rises above or falls below the temperature you set as your safe climate zone for your pets. Most will continue to alert you at intervals of two or three minutes until the temperature is stabilized within acceptable levels once again. An additional measure is to place an emergency rescue sign in a prominent window of your RV, letting anyone assisting in an emergency know there are pets that may need to be rescued as well as what kind they are.
While you should never, ever leave your dog unattended at a campsite, there are times when you'd like to be able to let the dog out without being tethered to you or a stake out. You can't, in most places, leave your dog off leash, so it can be a problem. Or you can invest in a portable exercise pen.

They are typically sold in panels that hook together and fold flat to accommodate the storage limitations of an RV. You can get them in varying heights and different numbers of panels and add panels to create a larger space so your dog can have his own little backyard home away from home and you can man the grill without four footed assistance.
One of the most important safety devices for your traveling pet requires planning ahead. Losing a pet while away from home is tragic; often a dog or cat who would ordinarily find their way back home becomes disoriented because "home" is a moving target. Before you make the first reservation, seriously consider having your pet microchipped or tattooed and be sure to file the papers with the proper registry. Also, invest in a Dog ID Tag or plate for their collar with your name and a number where you or a responsible person can be reached. It's safe to speculate that everyone who has ever lost a pet while traveling thought, "it will never happen to me."
While on the road, it's best if your pet is contained. A sudden stop can turn a pet into a living projectile, injuring you and injuring -- or killing your pet. After all, you wouldn't dream of letting a child bounce around a moving vehicle! There are a variety of ways to restrain your pet in comfort and safety, depending on the size of your pet and your preference.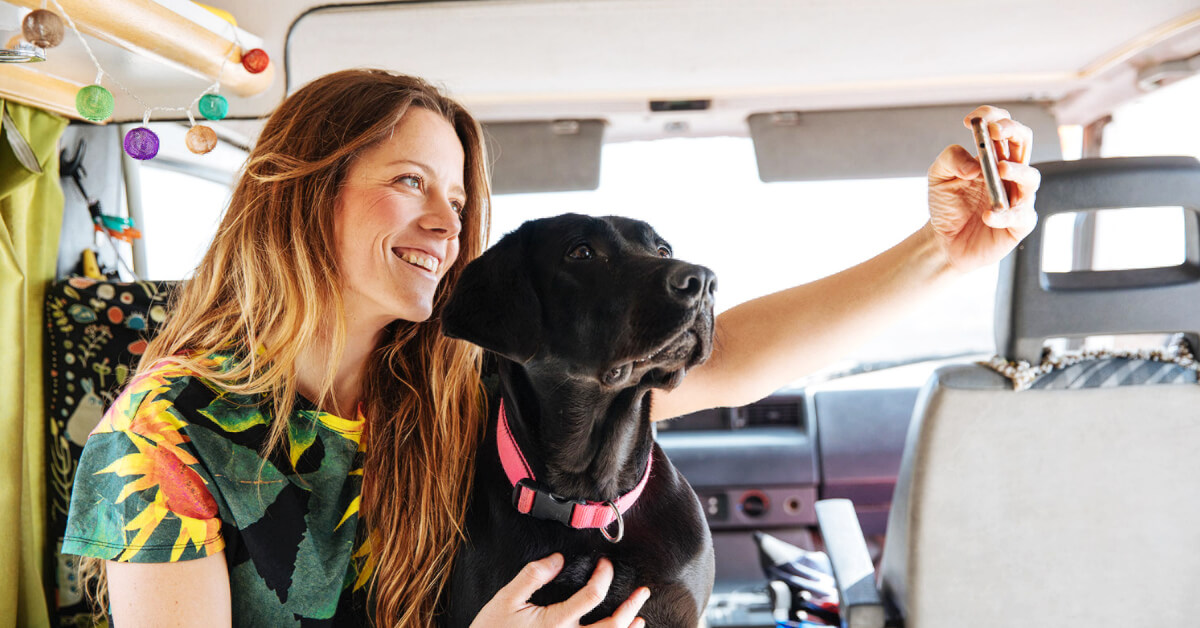 The most common is, naturally, a dog crate. If you're using a crate, settle it in a secure space in the RV and make certain it won't slide around or end up hurtling through the vehicle in case of a sudden stop or impact. Strapping it in place is definitely a good idea. Another possibility for small dogs is a dog car seat. These belt into a seat similarly to a child's car seat. The dog is then harnessed into the seat -- usually a padded box like set-up. One of the nice features of most of these car seats is they allow a small dog to sit up high enough to see out of the windows and catch the breeze.
Larger dogs have the option of harnesses that belt directly into the existing seat belts. They allow the dog to sit up and look out of the window and flaunt their gypsy existence to less fortunate canines.
As more and more people travel with their pets, new products to make the trip more enjoyable and safer are bound to hit the market, and who knows, you might just come up with the next great pet travel product while you're sitting around the fire at the campsite one evening. You just never know what the next gotta-have-it pet product will be. After all, who ever thought Doggles (Pictured at the top of this page) would be such a hot item?
Hope that these tips for RVing with your dog have been helpful.