FTC Disclosure: I get commissions for purchases made through some of the links in this article for more information, visit our Advertising Disclosure Page.
Top Romantic Rv Destinations
Top Romantic RV Destinations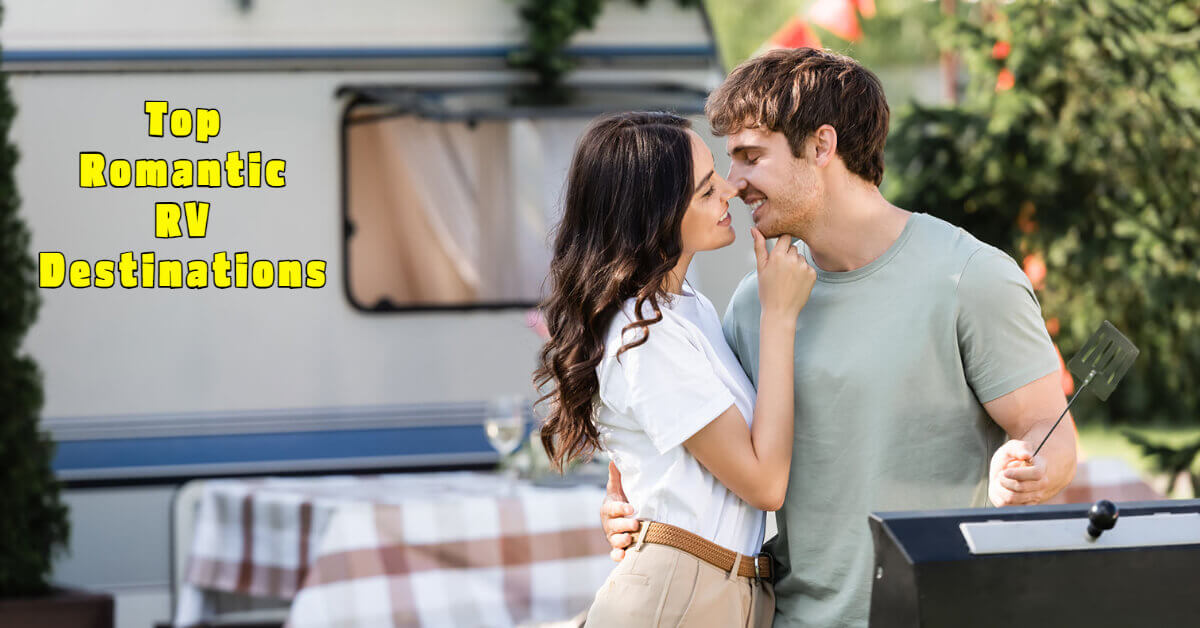 We Will Explore the Top Romantic RV Destinations in the USA
RV travel offers a unique and adventurous way to explore the United States, and what could be more romantic than embarking on a journey with your loved one? From breathtaking coastlines to majestic mountains, the USA is home to a wide array of destinations that set the perfect stage for a romantic RV getaway. Whether you prefer a coastal escape or a serene lakeside retreat, there are plenty of options to suit every couple's taste. In this article, we will explore the top romantic RV destinations in the USA, showcasing their beauty, charm, and the romantic experiences they offer.
1. Enchanting Desert Oasis: Sedona, Arizona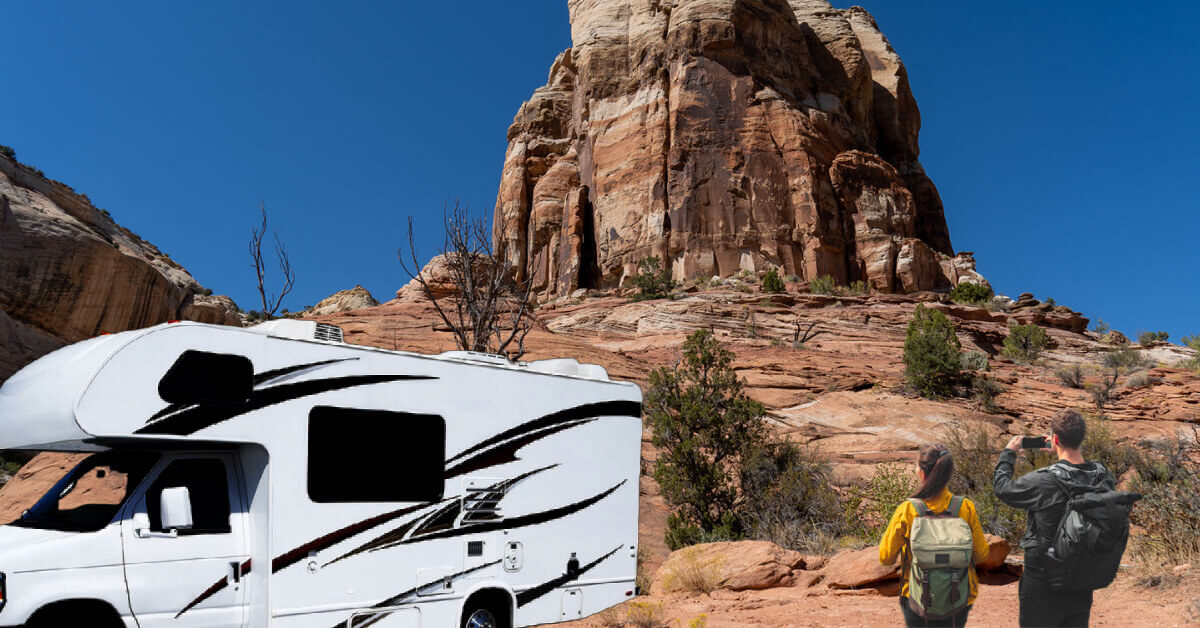 One of our top romantic RV destinations is Sedona which is nestled amidst the red rock formations of Arizona, Sedona exudes a captivating charm that is hard to resist. This desert oasis uniquely blends natural beauty, spiritual energy, and outdoor adventures. Couples can embark on scenic hikes to witness the stunning vistas, explore the vortex sites believed to have healing energy, or relax and rejuvenate in one of the many luxurious spas. As the sun sets, the fiery hues of the rock formations create a mesmerizing backdrop for a romantic dinner or a quiet moment of togetherness.
Whether you choose to take a hot air balloon ride or revel in the tranquility of the desert, Sedona is a destination that promises an unforgettable romantic experience.

2. California Coastline: A Romantic Paradise
California's coastline is synonymous with natural beauty and romance. Stretching for over 800 miles, this picturesque region offers a multitude of RV destinations that cater to couples seeking a romantic escape. One such destination is Big Sur, a breathtaking stretch of coastline renowned for its rugged cliffs, pristine beaches, and awe-inspiring views.
Imagine waking up to the sound of crashing waves and enjoying a romantic picnic on a secluded beach with your partner. Santa Barbara is another enchanting spot along the California coast, known for its Mediterranean charm, palm-lined streets, and Spanish architecture. Take a leisurely stroll through the botanical gardens, indulge in wine tasting, or enjoy a romantic sunset walk along the beach. With its dramatic cliffs, charming Victorian houses, and artistic vibe, Mendocino is yet another gem along the California coastline that beckons couples seeking a romantic getaway.
3. Majestic Mountains: Aspen, Colorado

One of the most popular top romantic RV destinations is Aspen, Colorado which is the perfect romantic RV destination if you and your partner are drawn to the majesty of the mountains. Known for its world-class skiing, Aspen offers a picturesque setting that transforms into a romantic wonderland during the summer months. Imagine hiking hand in hand through fields of wildflowers, enjoying a scenic gondola ride with panoramic views, or simply cuddling up by a cozy fireplace in a mountain lodge.
Aspen also boasts a vibrant arts and culture scene, with galleries, theaters, and music festivals that add an extra touch of romance to your visit. Whether you seek adventure or prefer a leisurely escape, Aspen's majestic mountains provide an idyllic backdrop for your romantic RV journey.
4. Coastal Magic: Cape Cod, Massachusetts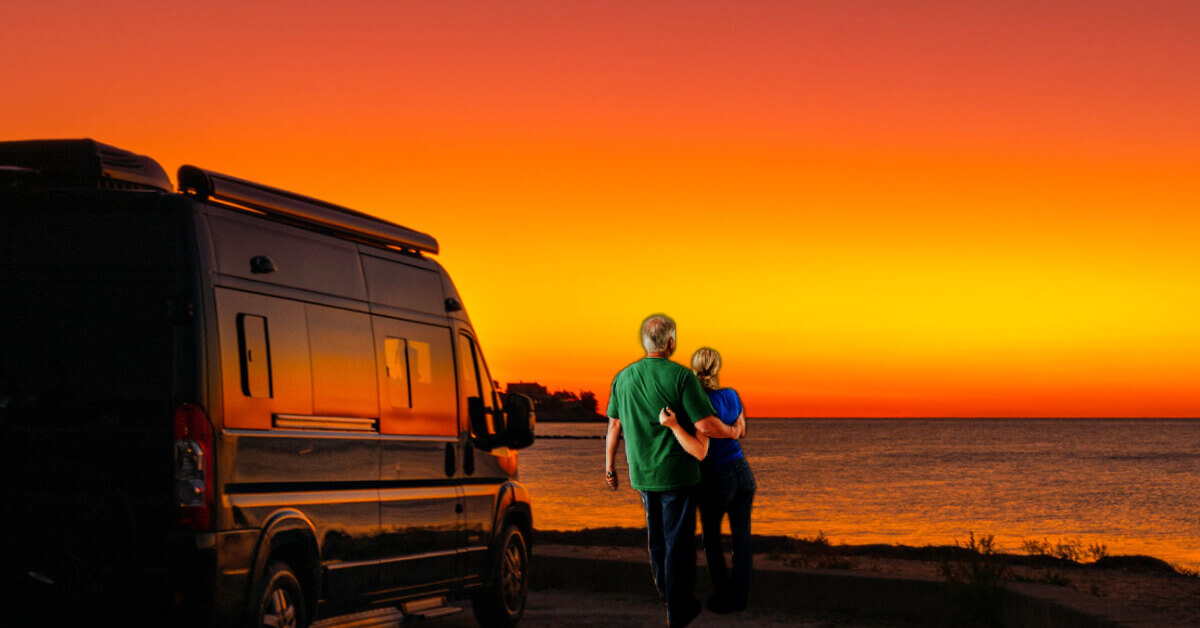 Cape Cod in Massachusetts is an ideal choice for couples seeking a romantic seaside getaway. This charming coastal region offers idyllic beaches, quaint seaside villages, and a rich maritime history. Start your day with a romantic beach walk as the sun rises over the Atlantic, visit picturesque lighthouses that dot the coastline, or take a scenic drive along the Cape Cod National Seashore.
Explore the charming town of Provincetown, known for its art galleries, or indulge in fresh seafood at one of the many waterfront restaurants. Cape Cod's timeless beauty and romantic ambiance make it a top choice for couples looking to create lasting memories.
5. Southern Charm: Charleston, South Carolina

With its historic architecture, cobblestone streets, and Southern hospitality, Charleston, South Carolina exudes an undeniable charm that captivates couples seeking a romantic escape. Take a romantic stroll through the historic district, where pastel-colored homes and blooming gardens create a picturesque setting. Embark on a horse-drawn carriage ride to explore the city's hidden alleys and cobblestone streets or enjoy a candlelit dinner at one of the many award-winning restaurants.
Charleston's waterfront location adds an extra touch of romance, with waterfront parks, boat tours, and the iconic Arthur Ravenel Jr. Bridge offering scenic views and memorable experiences. Immerse yourself in Charleston's rich history and warm hospitality for a truly unforgettable romantic getaway.
6. Serene Lakeside Retreat: Lake Tahoe, Nevada

Nestled amidst the Sierra Nevada mountains, Lake Tahoe is a sparkling gem that offers a serene lakeside retreat for couples. The crystal-clear waters, surrounded by snow-capped peaks, create a breathtaking backdrop for a romantic RV adventure. Enjoy a leisurely boat ride on the lake, try your hand at paddleboarding or kayaking, or unwind on the shore and soak in the tranquility. Hiking enthusiasts can explore the numerous trails that offer panoramic views of the lake, while winter visitors can indulge in snow sports at the nearby ski resorts.
As the day ends, witness a spectacular sunset over the lake, painting the sky with hues of orange and pink before cozying up by a campfire and stargazing with your loved one. Lake Tahoe's natural beauty and peaceful ambiance provide the perfect setting for a romantic escape.
7. Enigmatic Islands: Florida Keys, Florida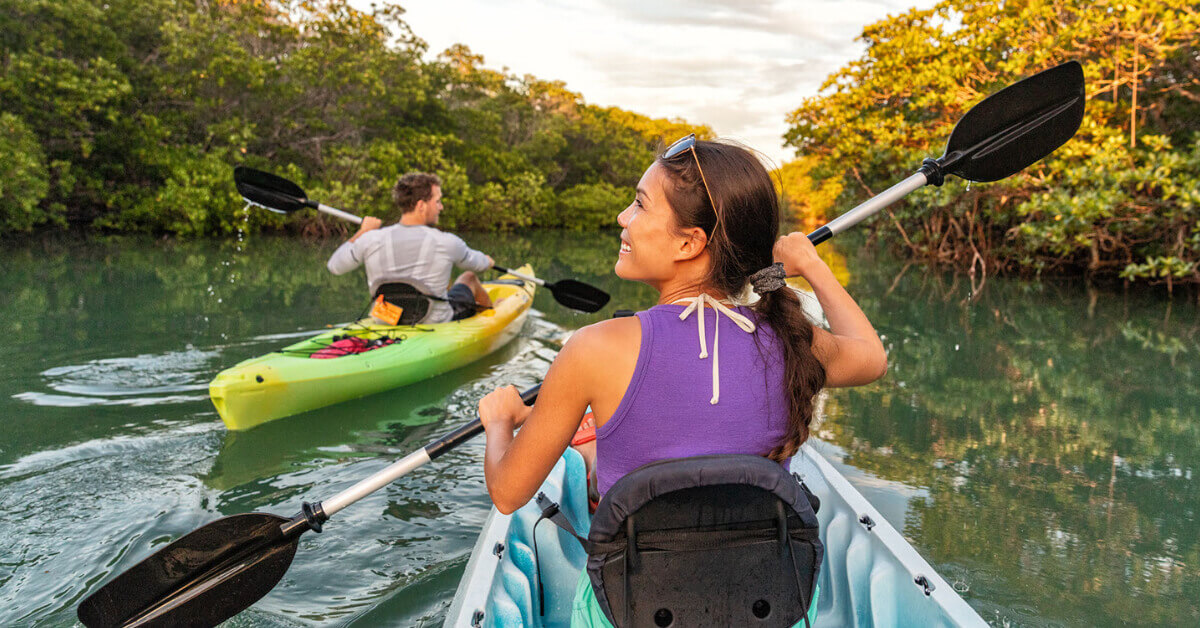 For couples seeking a tropical and romantic RV destination, the Florida Keys offer a slice of paradise. This archipelago of islands is known for its turquoise waters, swaying palm trees, and laid-back atmosphere. Begin your adventure in Key Largo, where you can explore the underwater world through snorkeling, scuba diving, or relaxing on the pristine beaches.
As you venture further south, discover the vibrant and eclectic charm of Key West, with its colorful architecture, lively street performers, and renowned sunsets at Mallory Square. Indulge in fresh seafood, take a leisurely bike ride along the shoreline, or revel in the island's carefree spirit. The Florida Keys provide a tropical haven where romance flourishes amidst the beauty of the ocean.
8. Wine Country Delight: Napa Valley, California

Napa Valley, located in the heart of California's wine country, offers a romantic escape for wine enthusiasts and couples seeking a sophisticated RV destination. This picturesque region is renowned for its vineyards, world-class wineries, and culinary delights. Embark on a wine-tasting tour, sampling exquisite wines while surrounded by rolling vineyards and stunning views.
Take a leisurely bike ride through the valley, stopping at quaint towns and charming wineries along the way. Indulge in farm-to-table dining experiences, where fresh and locally sourced ingredients create a culinary symphony. As the sun sets, enjoy a glass of wine on a private terrace overlooking the vineyards, and savor the moments of togetherness. Napa Valley's natural beauty, fine wines, and culinary delights make it a perfect choice for a romantic RV getaway.
9. Cultural Gem: New Orleans, Louisiana

With its vibrant music, mouthwatering cuisine, and rich cultural heritage, New Orleans offers a unique and romantic RV destination. Known for its lively jazz scene, historic architecture, and lively festivals, the city captivates visitors with its infectious energy. Take a leisurely stroll through the French Quarter, where you'll be greeted by the sounds of jazz music emanating from the bars and clubs. Indulge in the city's famous culinary delights, from beignets and gumbo to po'boys and jambalaya.
Explore the historic Garden District, with its grand mansions and oak-lined streets, or take a steamboat cruise along the mighty Mississippi River. New Orleans' romantic ambiance and vibrant culture create a one-of-a-kind experience for couples looking to immerse themselves in the city's charm.
10. Rocky Mountain Splendor: Estes Park, Colorado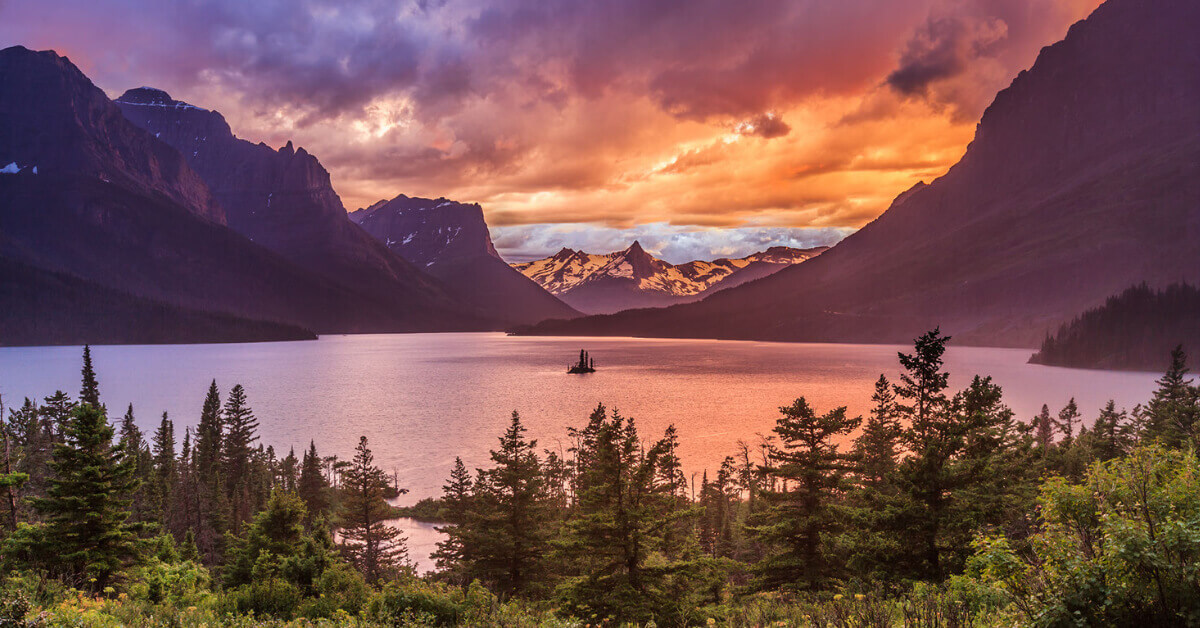 Nestled in the heart of the Rocky Mountains, Estes Park offers a picturesque and romantic retreat for nature lovers. This mountain town is an outdoor enthusiast's paradise, surrounded by towering peaks, lush forests, and abundant wildlife. Couples can embark on scenic hikes through the Rocky Mountain National Park, where they can spot elk, bighorn sheep, and maybe even a bear.
Take a scenic drive along Trail Ridge Road, one of the highest paved roads in the United States, offering breathtaking views of the surrounding mountains and valleys. In the evening, cozy up in front of a crackling fireplace in a mountain cabin or enjoy a romantic dinner at one of the town's charming restaurants. Estes Park's natural beauty and serene ambiance provide a perfect escape for couples seeking a romantic RV adventure in the mountains.
11. Coastal Tranquility: Outer Banks, North Carolina
One of the top romantic RV destinations for RVing couples who are drawn to coastal charm and tranquility is the Outer Banks in North Carolina. Because it is a romantic RV destination worth exploring. This narrow strip of barrier islands offers pristine beaches, historic lighthouses, and a rich maritime history. Start your journey by visiting the Cape Hatteras Lighthouse, one of the most iconic lighthouses in the United States and enjoy panoramic views from the top.
Explore the charming coastal towns, such as Duck and Kitty Hawk, where you can indulge in fresh seafood, browse through local shops, and enjoy peaceful walks along the shoreline. Discover the area's maritime history by visiting the Wright Brothers National Memorial, where the first powered flight took place. The Outer Banks' coastal beauty and relaxed atmosphere provide a perfect backdrop for a romantic getaway.
12. Picturesque Waterfalls: Columbia River Gorge, Oregon

The Columbia River Gorge in Oregon is a paradise for waterfall lovers and couples seeking a romantic escape in nature. This scenic region is home to numerous stunning waterfalls, each with its own unique beauty. Visit the majestic Multnomah Falls, one of the most famous waterfalls in the Pacific Northwest, where water cascades down a 620-foot drop into a picturesque pool below.
Explore other breathtaking falls, such as Latourell Falls, Bridal Veil Falls, and Wahclella Falls, each offering a serene and romantic ambiance. Immerse yourself in the lush greenery of the gorge, hike through moss-covered forests, and enjoy the symphony of rushing water. The Columbia River Gorge provides a romantic and picturesque setting for couples looking to reconnect with nature.
13. Island Paradise: Maui, Hawaii

For the ultimate romantic RV destination, head to the island paradise of Maui in Hawaii. With its stunning beaches, lush landscapes, and warm tropical climate, Maui offers an idyllic backdrop for a romantic getaway. Start your adventure by exploring the famous Road to Hana, a scenic drive that takes you along the island's rugged coastline, passing waterfalls, bamboo forests, and breathtaking viewpoints.
Take a romantic sunset cruise, where you can witness the sun sinking below the horizon while dolphins play in the crystal-clear waters. Snorkel in the vibrant coral reefs, relax on pristine beaches, or hike through the Haleakala National Park to witness a magical sunrise above the clouds. Maui's natural beauty, welcoming aloha spirit, and romantic charm make it a dream destination for couples.
14. Enchanting Cityscape: Savannah, Georgia

Savannah, Georgia, with its enchanting cityscape, historic charm, and Southern hospitality, provides a perfect blend of romance and culture for couples. Take a leisurely stroll through the city's historic squares, shaded by moss-draped oak trees, and admire the elegant antebellum homes and charming gardens. Explore the city's historic landmarks, such as the Mercer Williams House and the Cathedral of St. John the Baptist.
Embark on a romantic horse-drawn carriage ride through the cobblestone streets, taking in the city's romantic ambiance. Indulge in the city's renowned cuisine, from traditional Southern dishes to international flavors, and savor a romantic dinner at one of the many waterfront restaurants overlooking the Savannah River. Savannah's Southern charm, architectural beauty, and romantic atmosphere make it a destination that will sweep you off your feet.
Conclusion

The United States offers a multitude of the top romantic RV destinations that cater to couples seeking a memorable and enchanting getaway. From the rugged coastlines of California to the majestic mountains of Colorado, from the tropical islands of Hawaii to the charming streets of historic cities, there is a destination to suit every couple's preferences.
Whether you prefer serene lakeside retreats, cultural experiences, or adventurous escapes, these top romantic RV destinations in the USA provide the perfect setting to create lasting memories with your loved one. Embark on a journey of love and exploration and let these top romantic RV destinations weave their magic on your romantic RV adventure.
Frequently Asked Questions (FAQs)

Yes, many companies offer RV rentals, allowing you to embark on a romantic getaway without owning an RV. Renting an RV provides flexibility and convenience, giving you the freedom to explore different destinations.
Most of the destinations mentioned in this article are ideal for visiting throughout the year. However, it's essential to check each destination's weather and seasonal conditions before planning your trip.
Yes, all these destinations offer RV parks or campgrounds nearby, providing amenities and facilities for RV travelers. Making reservations in advance is advisable, especially during peak travel seasons.
While these destinations are primarily focused on romantic getaways, many of them offer activities and attractions that can be enjoyed by families as well. However, checking specific family-friendly options and accommodations at each destination is recommended.
Familiarizing yourself with the local regulations and restrictions for RV travel in each destination is important. Some areas may have specific rules regarding camping, parking, and waste disposal. Always practice responsible RV travel and follow any guidelines provided by the authorities.