FTC Disclosure: I get commissions for purchases made through some of the links in this article for more information, visit our Advertising Disclosure Page.
Unique Memorial Day Rving Destinations
Unique Memorial Day RVing Destinations
Discover Unforgettable Unique Memorial Day RVing Destinations Explore the Best RV Spots for Your Perfect Memorial Day Getaway.
Are you planning a Memorial Day getaway in your RV? While popular destinations may be crowded during this holiday weekend, plenty of unique and lesser-known spots offer a refreshing and off-the-beaten-path experience. In this article, we'll unveil the best unique Memorial Day RVing destinations that will make your holiday truly special. From breathtaking natural wonders to charming small towns, there's something for every RVer seeking adventure and tranquility. So, buckle up, grab your map, and get ready to explore these hidden gems!
Unique Memorial Day RVing Destinations
If you're looking for something different this Memorial Day, consider these remarkable destinations that offer a unique RVing experience:
The Enchanted Forest, Oregon
Tucked away in the dense forests of Oregon, the Enchanted Forest is a magical retreat for nature enthusiasts. This secluded RV park boasts beautiful trails, towering trees, and picturesque streams.
Spend your days hiking through moss-covered forests, capturing breathtaking photos, and enjoying the soothing sounds of nature. It's the perfect destination to reconnect with the great outdoors and experience the tranquility that Memorial Day is all about.
Key West, Florida: A Tropical Paradise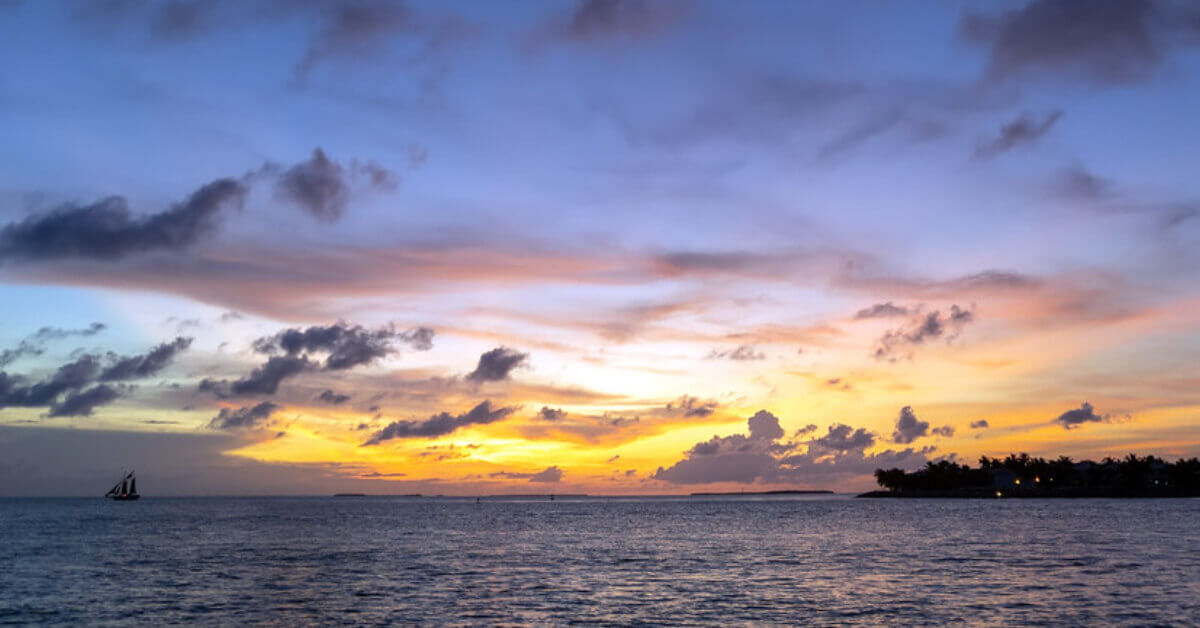 Escape to a tropical paradise in Key West, Florida, where sun, sand, and relaxation await you. This vibrant island city offers RV-friendly campgrounds nestled amidst palm trees and crystal-clear waters.
Spend your Memorial Day snorkeling in the vibrant coral reefs, indulging in delicious seafood, and enjoying breathtaking sunsets at Mallory Square. Key West is a beautiful destination for a laid-back and unforgettable holiday.
Moab, Utah: Red Rocks and Adventure
Moab in Utah is the ultimate playground for adventurous souls seeking thrilling outdoor activities. Known for its mesmerizing red rock landscapes and stunning national parks like Arches and Canyonlands.
Moab is a paradise for hikers, climbers, and off-road enthusiasts. Spend your Memorial Day exploring the iconic Delicate Arch, embarking on a thrilling jeep safari, or rafting along the Colorado River. Moab offers a unique blend of natural beauty and adrenaline-pumping experiences.
Durango, Colorado: Western Charm
Travel back in time to the charm of the Old West in Durango, Colorado. This historic town nestled in the San Juan Mountains offers a perfect blend of natural beauty and Wild West heritage. Ride the famous Durango and Silverton Narrow Gauge Railroad, explore the breathtaking Mesa Verde National Park, or go river rafting along the Animas River.
Durango's picturesque streets, vibrant art scene, and friendly atmosphere make it an ideal Memorial Day destination for RVers seeking a unique cultural experience.
The Durango and Silverton Narrow Gauge Railroad
The video below reviews things to Do in Durango, Colorado and takes you on a wonderful train ride on the Durango and Silverton Narrow Gauge Railroad.
Asheville, North Carolina: Mountains and Culture
Located in the heart of the Blue Ridge Mountains, Asheville is a vibrant city that combines stunning natural beauty with rich cultural heritage. Explore the picturesque landscapes of the Great Smoky Mountains during the day and indulge in the city's artistic atmosphere by night.
Visit the famous Biltmore Estate, wander through the vibrant River Arts District, and savor local delicacies at the bustling food scene. Asheville offers a unique mix of adventure, relaxation, and cultural exploration.
Cape Cod, Massachusetts: Coastal Charm
With its idyllic beaches, charming lighthouses, and quaint seaside villages, Cape Cod is a captivating destination for RVers seeking coastal beauty. Park your RV near the shore and spend Memorial Day strolling along the sandy beaches, cycling through scenic trails, and sampling fresh seafood.
Remember to visit Provincetown, a vibrant town known for its artistic community and colorful heritage. Cape Cod promises a memorable and relaxing holiday.
Sedona, Arizona: Mystical Desert Beauty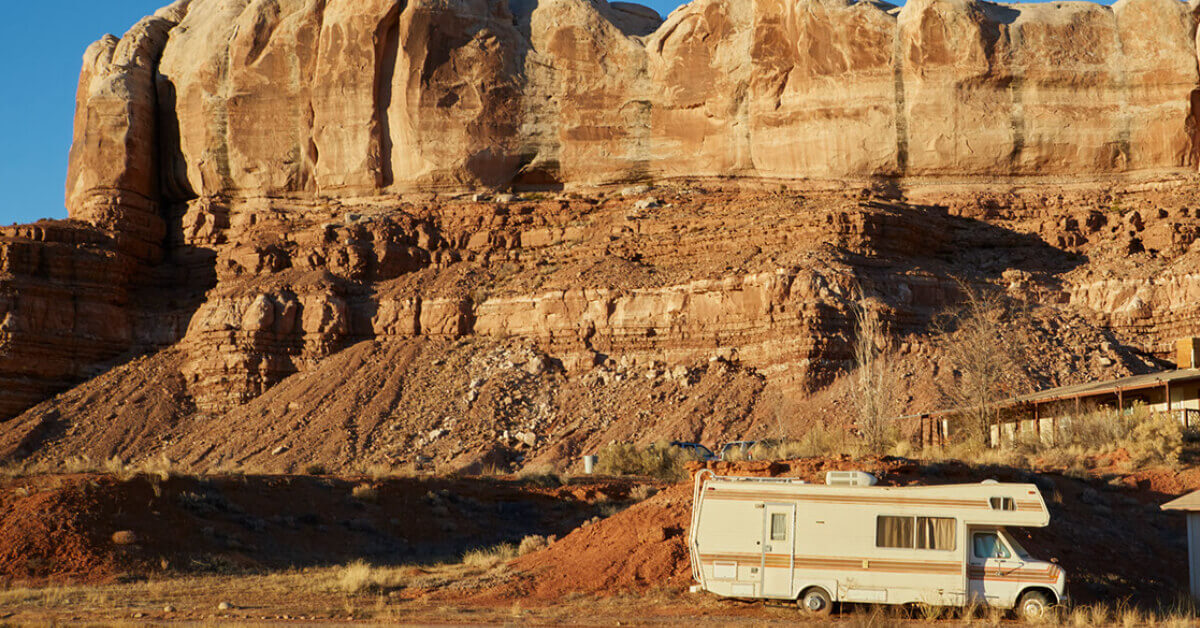 Venture into the mystical landscapes of Sedona, Arizona, and discover a world of breathtaking beauty and spiritual energy. Surrounded by towering red rock formations and ancient Native American ruins.
Sedona offers a unique experience for RVers. Take a scenic drive along the famous Red Rock Scenic Byway, hike through the mesmerizing Oak Creek Canyon, or join a spiritual vortex tour to experience the transformative energy of the area.
Sedona is a destination that will leave you awe-inspired and rejuvenated.
Olympic National Park, Washington: Nature's Wonderland
Immerse yourself in the diverse ecosystems of Olympic National Park in Washington State. This vast wilderness is a true paradise for nature lovers, with its snow-capped mountains, ancient rainforests, and rugged coastline.
Set up your RV camp in one of the park's campgrounds and embark on unforgettable adventures. Hike to the majestic Hurricane Ridge, wander through the lush Hoh Rainforest, or explore the wild and untamed beaches along the Pacific Ocean. Olympic National Park is a hidden gem that will captivate your senses.
Outer Banks, North Carolina: Coastal Adventure
Head to the Outer Banks of North Carolina for an adventurous coastal getaway. This string of barrier islands is renowned for its stunning beaches, picturesque lighthouses, and rich maritime history.
Set up camp near the beach and spend your Memorial Day exploring the famous Cape Hatteras National Seashore, climbing the towering Cape Lookout Lighthouse, or visiting the historic Wright Brothers National Memorial.
Whether you're a beachcomber, history buff, or nature enthusiast, the Outer Banks offers an exciting and diverse range of activities.
Santa Fe, New Mexico: Artistic Haven
Discover the enchanting city of Santa Fe, New Mexico, where art, culture, and natural beauty collide. This vibrant city boasts a thriving art scene, with numerous galleries, museums, and festivals celebrating the rich heritage of the Southwest.
Stroll through the historic Plaza, explore the world-renowned Georgia O'Keeffe Museum, or hike in the nearby Sangre de Cristo Mountains. Santa Fe's unique blend of Pueblo architecture, delicious cuisine, and artistic ambiance make it a memorable Memorial Day destination.
FAQs (Frequently Asked Questions)
Absolutely! These destinations cater to all types of travelers, including families. You'll find a variety of activities suitable for kids of all ages, such as hiking, beach combing, and exploring nature.
All the destinations mentioned offer RV-friendly campgrounds with amenities such as electric hookups, water connections, and waste disposal facilities. Booking your campsite in advance is always recommended, especially during busy holiday weekends.
Yes, many RV parks in these destinations welcome pets. However, it's essential to check each campground's specific rules and restrictions regarding pets before making reservations.
Absolutely! These destinations offer a wide range of outdoor activities, such as hiking, biking, fishing, kayaking, and more. You'll definitely have plenty of opportunities to enjoy the wonderful outdoors and make the most of your Memorial Day getaway.
Memorial Day weekend is the best time to visit these destinations as it allows you to enjoy the holiday festivities and take advantage of the extended weekend. However, it's important to note that some locations may be more crowded during this time. If you prefer a quieter experience, consider visiting these destinations a few days before or after the actual holiday.
Conclusion
Step away from the ordinary this Memorial Day and explore these unique RVing destinations that offer unforgettable experiences. From Sedona's mystical red rocks to Cape Cod's coastal charm, each destination has its own distinct appeal and hidden gems waiting to be discovered. Embrace the spirit of adventure, immerse yourself in nature's wonders, and create lasting memories with your loved ones.

Remember to plan ahead, make reservations, and check any specific guidelines or restrictions before embarking on your journey. Whether you seek relaxation, outdoor adventure, or cultural exploration, these unique Memorial Day RVing destinations will ensure a holiday weekend like no other.

So, pack your bags, fuel up your RV, and prepare for an extraordinary Memorial Day getaway in one of these off-the-beaten-path destinations. Enjoy the freedom of the open road, the beauty of nature, and the joy of exploring something new. Happy RVing!