FTC Disclosure: I get commissions for purchases made through some of the links in this article for more information, visit our Advertising Disclosure Page.
Winter RVing, Cold Weather RV Travel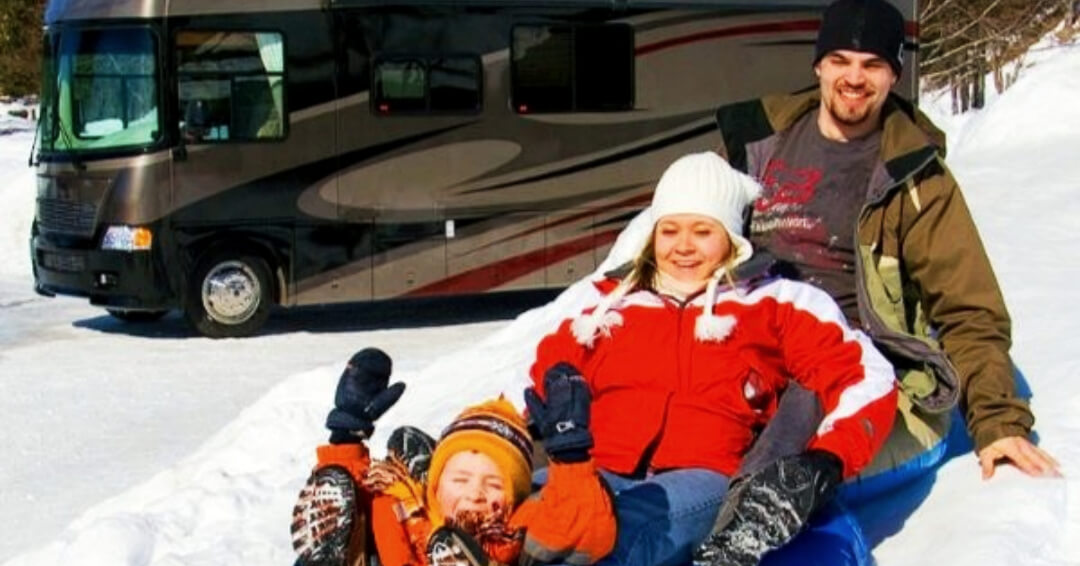 By: Spencer Arnold
Winter RVing Time is Here
Tis the season for winter RVing and cold weather winter camping. This is the time of year when the weather is at it's best. The air is clean and crisp and RV destinations offer you a lot more solitude then at any other time during the year. For those of you who are sports enthusiasts or outdoorsman, winter RV travel offers you a great opportunity for skiing, cross country skiing and even hunting.
First always bring plenty of warm blankets, Extra fuel and extra food. If you are camping in the mountains, try to avoid periods of heavy snowfall or blizzard-like conditions. (You may just get snowed in.) Fuel is especially important to help keep you warm during a crisis. If you have a generator, make sure it is full and you may also want to carry an extra 5 to ten gallons of fuel with you. The same thing applies to propane heating.

Always have an emergency first aid kit and emergency survival materials. These should include items to help people find you, such as whistles, radios, compasses, and even a flare gun. You may also want to bring your cell phone. It may surprise you the coverage you can get in some rural areas.

Always make sure someone else knows where you are. Sign in with the national park you are visiting or have a friend or family member know where you are going and when you plan to return.

Editor's Note
Watch the video below for even more valuable information on what you need to do to comfortably RV during the winter. 
Save 10% on campground fees when you become a Good Sam member Today!
Here are links to some of the items mentioned in the above video:
End Editor's Note
Some RVs come with a winter package or an arctic package. This will provide you with better insulation against the elements and it should keep your holding tanks and plumbing from freezing. This type of RVs is recommended if the outside temperature is going to be below 10 degrees Fahrenheit.

Remember, Winter RVing is a lot of fun. Cold weather RV Camping is something that you should be well prepared for.