FTC Disclosure: I get commissions for purchases made through some of the links in this article for more information, visit our Advertising Disclosure Page.
7 Things You Should Know Before Your First RV Trip
Great tips to make your first RV trip a success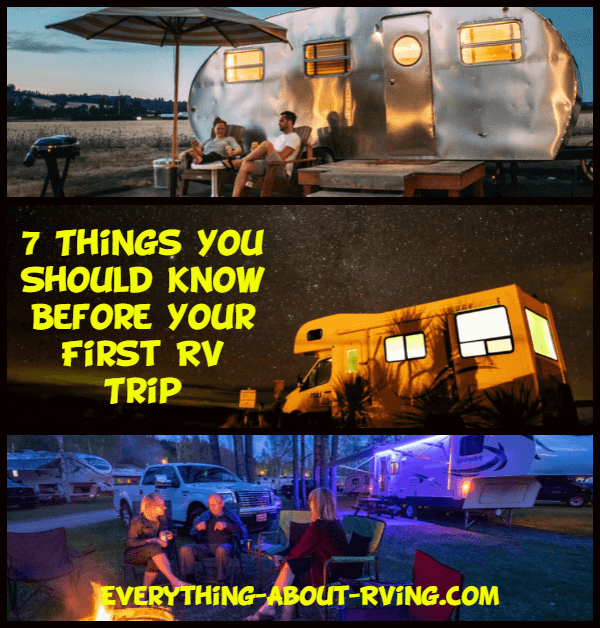 By Rebecca Siggers
One in twelve vehicle-owning households in the United States has previously traveled with an RV. This home away from home ranks high among vehicles used for a long road trip. Without the burden of finding camping spots, unpacking, and cramped spaces, RVs offer a means to travel in high comfort on a budget.
If you are considering taking a road trip in the future, this article is for you. Through this article, you will discover the things you should be aware of when planning a road trip. This will allow you to make an informed decision and successfully plan your RV vacation. 
Share This Page
Save 10% on campground fees when you become a Good Sam member Today!
1. You can cook
One of the main perks of driving around in an RV is the attached kitchen. Being able to cook while on the go is a boon. For one, it is cheaper. You will have food available at all times as you are carrying it with you. Hence, there is no need to make stops at restaurants.
Finally, eating "home" cooked food will always be healthier. If you spend a significant amount of time on your road trip, having access to home-cooked meals is a definite bonus. Keep in mind that you will have to keep the RV well stocked with ingredients for all your cooking adventures. 

2. RVs are not very pricey
A common misconception about investing in an RV is that it is overpriced and unaffordable. This is not true. Not only can you get a fully functioning used RV for around 600 US dollars, but you can also buy first-hand ones at below 5000 US dollars. If you stop and think about it, you can easily get back this money by not spending on hotels and restaurants that you will no longer need to visit.
If you do not want to invest in an RV until you are sure about it, you can always choose to rent one and try it out before making up your mind. 

3. You get to pack all you need
You will never have an issue with not being able to take all you need on your road trip ever again. From bicycles to the full family's luggage, there is enough storage space in an RV.
If you intend to combine adventure sports and camping outdoors with your road trip, carrying all your gear becomes extremely convenient in an RV. Charging electronics has never been this easy with electric plugs in your vehicle for multiple devices.
Preparing for the night is as easy as pressing a button and pulling out a chair. With next to no effort, you can sit back and relax with a Seagrams 7 whiskey in hand.
Save 50% Off Campsites with Passport America

4. Managing the restroom 
With the convenience of having a toilet and shower in an RV comes the responsibility of maintaining them. You will have to always make sure to fill the fresh water tank before it is too late.
You will also have to regularly dump the sewage which can be a daunting and time-consuming task.  

5. Gas mileage
It is a given that the fuel costs for an RV will be higher than that of a car or a bike. With the weight of the vehicle as well as all its luggage, it comes as no surprise that the mileage you get is not very high. However, larger fuel tanks mean lower frequency of refills. Consider it a trade off between the mileage and the frequency with which you will need to stop at a gas pump. 

6. Parking options for an RV 
Another problem you could run into and should prepare to deal with is finding a good parking spot for a vehicle as big as an RV. You can immediately rule out attempting to parallel park right outside a store you wish to visit.
Covered parking lots will also cause problems as the height of your RV may be too much. This accommodation will take some getting used to and it pays to be prepared for it before investing in an RV. 

Sign and Drive Coverage with Good Sam Roadside Assistance! Plans Starting at $49.95! Shop Now!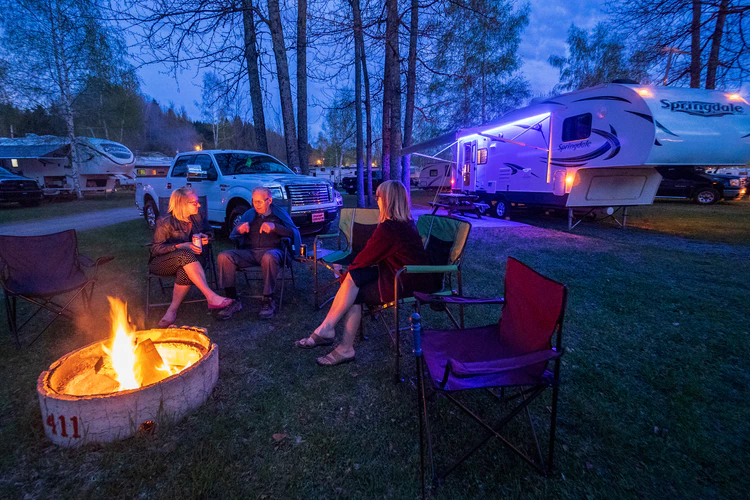 7. A severe lack of WiFi
Unlike hotels that offer WiFi services at significant speeds, you may not always have access to WiFi while camping out in your RV. Some camping grounds do provide these services but they are usually limited and slow.
To make sure that you stay connected while on the road, invest in a portable WiFi hotspot that is capable of working in most, if not all, places in the country.
All in all, the advantages of investing in an RV beat the disadvantages. As long as you are ready to invest a certain amount of time in maintaining your vehicle, an RV is the right choice to make.  You are guaranteed to experience a vibrant culture, more relaxed vacations, and spontaneous adventures on an RV road trip.

Do you have any suggestions or comments on this topic? You can add them to this page by using the comments section located below.