FTC Disclosure: I get commissions for purchases made through some of the links in this article for more information, visit our Advertising Disclosure Page.
5 Factors to Consider Before Buying an Rv
5 Factors to Consider Before Buying an RV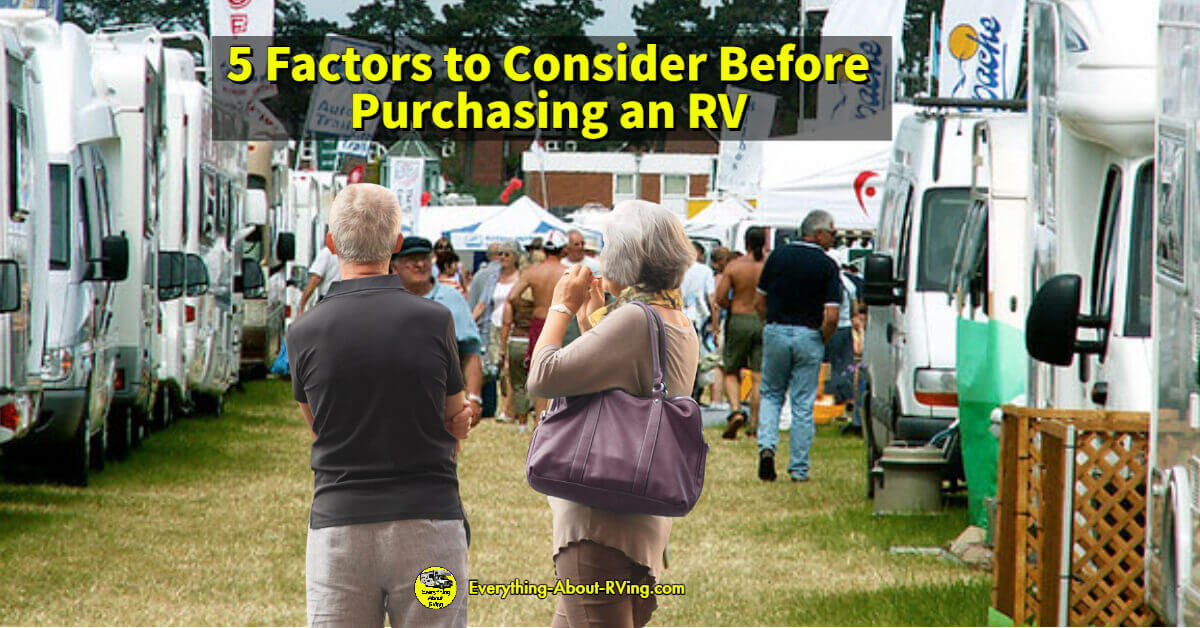 Here are 5 factors to consider before buying an RV that suits you
Have you been longing to set out on the open road and explore out-of-the-way locations? You may be entertaining the idea of buying an RV for these exciting expeditions. This form of traveling can be a superior solution for some people. After all, when you have an RV, there's no need for pricey hotels, often the most expensive component of a vacation. An RV could be one of the most expensive purchases you make in your life. However, it could also be an excellent investment if it's right for you. Here are 5 factors to consider before buying an RV that suits you.
1. Evaluate the Specifics of Your Usage 
If you're considering an RV, you probably already know how you'd like to use it. While you may only use it for periodic vacations, some people enjoy freeing themselves from a mortgage and upkeep of a home to live in their home on wheels full-time.
Maybe you're retired and have the luxury of concentrating solely on enjoying daily excursions. If you're still working, whether your job demands sitting at a desk or standing at a vibrating feeder, it's essential to get away, relax and breathe in the fresh air. Purchasing an RV can provide you with the perfect balance you are seeking to travel in your home away from home.
2. Assess Your Anticipated Activities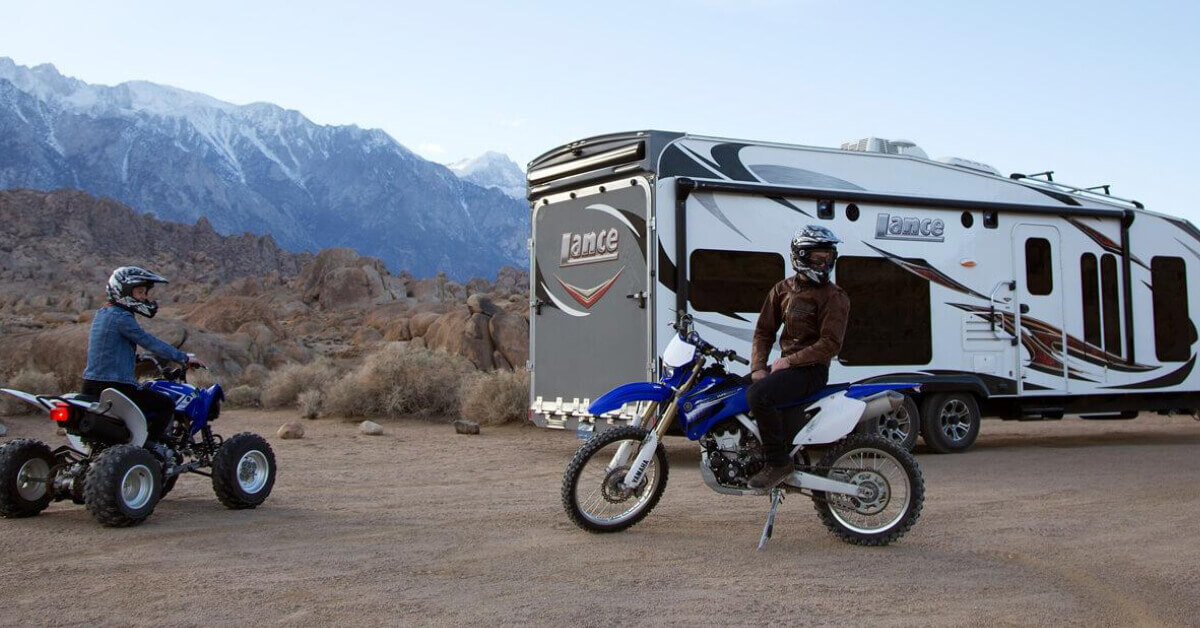 One of the most critical items to consider when RV shopping is everything you plan on doing on your adventures. There's no shortage of style options for whatever you enjoy. 
If you like biking, kayaking, or 4-wheeling that requires equipment, you'll need extra capacity to haul it. Many RVs, such as Toy Haulers, have convertible and versatile features that enable you to use one space for multiple activities.
If you'll be working while traveling, consider how much work you will do in your RV. Often, retired couples decide to buy an RV to allow themselves to travel comfortably. If this is you, you may be looking for an RV with more specific elements, avoiding the bulk of outdoor gear and equipment.
3. Think About Your Travel Partners
It's essential to consider who, if anyone, will be traveling with you. If any children are going, you will probably want to think about a different RV setup than if it's just you and your significant other. Many RVs provide the space needed for a family with small children without the cramped feeling you may expect.
The same is true if you plan on taking a couple of friends in their 20s versus your elderly parents or grandparents, who you spend your time with is an important factor in the decision to buy an RV. Remember to include your pets in your plans. You'd be surprised by the accommodations made for animals in your typical RV. RVing is great for people (and furry friends) of all ages if you adequately prepare from the beginning (i.e., before you decide on "the one").
Fortunately, there are RVs of all sizes and varieties to fit all your needs. You're sure to discover an outstanding option for your distinctive lifestyle.
Save 10% on campground fees when you become a Good Sam member Today!
4. Determine Your Preferred Destinations
Finally, think about where you want to take your RV. Do you enjoy more rustic camping, or are you more into "glamping"? If you want to go to more remote destinations, look for an RV designed for off-road use. You can find adventure-ready RVs with everything you need to stay off the grid for a more extended duration.
On the other hand, you may be surprised at the luxuriousness of some RVs. Owners of these RVs typically enjoy parking at RV resorts with complete amenities and activities. An RV resort can be the best of both worlds: the freedom to roam without sacrificing modern conveniences. Maybe you don't want to rough it entirely, but you can't afford the extravagance of a resort. In this case, a public campground could be perfect for you. These sites include water and electricity hookups and other amenities for a fun and comfortable getaway.
Remember to anticipate that others may have the same ideas, and reservations may fill fast for your typical campground. After purchasing an RV, always look at the reservation site for any and all future trips.
5. Evaluate Your Budget
Different stages of life bring different financial situations. Be sure to take time with your family and consider how much you're willing and able to spend on your RV. Weigh the pros and cons of traveling and spending while on the road rather than at home.
After considering the previous four tips and taking your budget into consideration, you should be ready to decide on what RV is best for you and your family.
Now that you know a few important factors to consider before buying an RV, you're ready to research the vast array of options. You can look forward to a great adventure in your new RV.
Hopefully, these 5 Factors to Consider Before Buying an RV will help get the right RV for your lifestyle so you can start your RVing adventures.