FTC Disclosure: I get commissions for purchases made through some of the links in this article for more information, visit our Advertising Disclosure Page.
Cheap RV Remodel Ideas
A cheap RV remodel is a great DIY project for RVers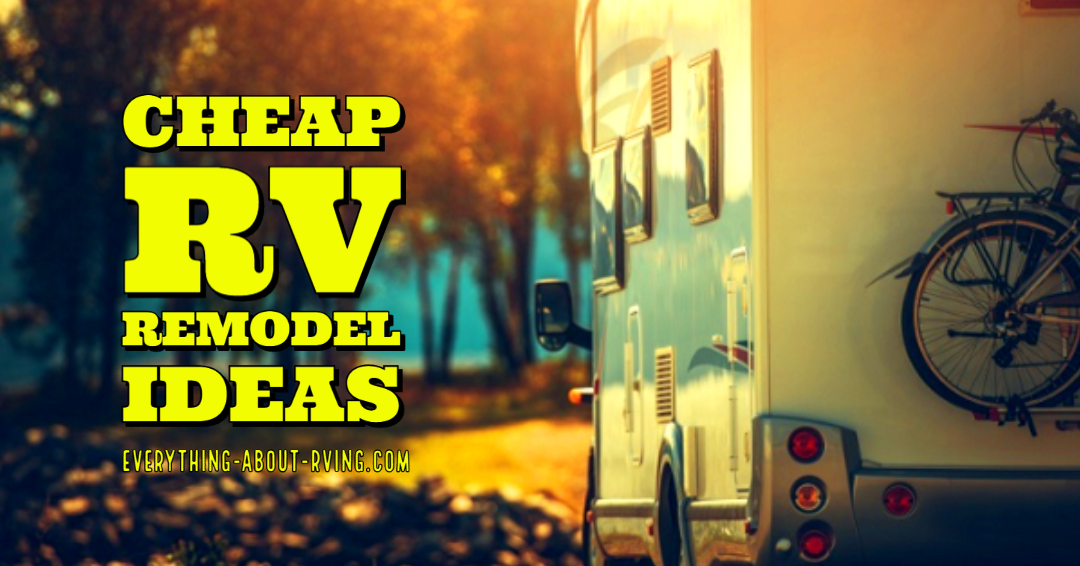 By Thomas Jensen
Remodeling an RV may seem impossible for you, but many long-time RV owners will tell you that this is definitely doable. In fact, some even enjoy fixing up their RVs and giving it a facelift every now and then. After all, it is still their home - it just has wheels attached. 
With its limited space, some owners feel that they are stuck with whatever their RV looks like from the very beginning. For them, an RV remodel is limited to moving the tiny stuff and changing the sheets. Doing major remodels seem unfathomable, but this is definitely something any RV owner can do.

And if the cost is a major concern, there are various ways you can remodel your RV for cheap. Here are some ideas you can use to make your RV look new without breaking the bank:

Replace your flooring – if you've had the same carpet for the longest time, maybe it's time to replace it with a new one, or even change your flooring altogether. Even only changing the flooring can give it a dramatically new look. 
Change the paint  – something as simple as a fresh coat of paint, inside, outside, or even both, can do wonders for your RV.  If you are removing decades-old paint from your RV, it may contain toxic lead. Test it for lead paint first before removing; lead-based paint requires different methods of removal due to the health risks involved. 
Clean – yes, clean your RV. When was the last time you cleaned every nook and cranny of your RV? If you can't remember, it's definitely time to bring out your vacuum cleaner. You'll see how much brighter it looks after a deep clean. It will also help make further remodels easier.
Discard the outdated stuff – unless you are going for a look that screams old, throw out those yellowing blinds and mismatching trim and replace them with contemporary alternatives, such as curtains and modern trim.
Install a divider or island – if space permits, you can add a divider to separate your bedroom from the rest of the space. A kitchen island can also serve the same purpose as well as add some usable space to your kitchen. 
Change the small things – small hardware, like door and cabinet handles, are some of the most neglected aspects of an RV interior. Switching them with more modern ones to get a contemporary feel, or paint them with a different color. You can also do the same for lighting. 
Get organized – an already small home looks smaller if it has plenty of clutter or space is not fully utilized. Use organizers to store your knick-knacks and keep the larger stuff in storage when not in use. You can also use decorative storage to make it functional and eye-catching as well.
Update your kitchen – this does not necessarily mean upgrading your kitchen equipment, which can get expensive. You can change the backsplash and counters, or even just the faucet.
Check your windows – both plastic and glass have their own sets of pros and cons, and you may want to consider switching one for the other. Replacing your windows will likely bring in more light to your RV. But if it is too bright for you, you can get them tinted.
Get new furniture or reupholster them – your furniture, especially your sofa, will eventually succumb to wear and tear. If you can't bear to part with it, reupholstering can give it a new lease in life. If your budget permits, you can simply get a new one. 
Add some indoor plants – not only will they liven up your RV's interiors, but they will also help filter indoor air. 
Spruce up the walls – don't be afraid no mount your photos and artwork on the wall; it won't harm your RV. You can also install wallpaper on your walls if you find plain walls boring. 
Install a mirror – one visual trick designers swear by is using wall mirrors to give an illusion of a bigger space in any room. 
Replace chunky furniture with space-saving ones – modern furniture is big on saving space, which is ideal for RVs. If you have never replaced your furniture, now is the time to do so. 
Have an accent wall – if you are wary about completely transforming your interior walls, you can focus your efforts on one side and turn it into an accent wall. 
Skip the dinette – old RVs tend to come with dinettes, which take up much-needed space. You can replace them with ordinary tables and chairs to free up your RV. You can also opt for pull-out tables, which are the ultimate space-savers. 
Opt for bright colors – traditional RVs use a lot of wood, which can make the interiors look dark. Brighten up space by changing the color scheme to a predominantly lighter one, such as white. 
 

Upgrade your entertainment system – if you are still using your old CRT tv which is as old as your RV, you are overdue for an upgrade. Outdated electronics make your RV's interiors look old. 
Hide your cabinets and storage – RV cabinets are just out there, which can make your RV unsightly, especially if they have a tacky design. Go for a minimalist feel and turn them into hidden cabinets instead. 
Mount your stuff on the walls – you will be surprised by how much space you can recover if you focus on placing your stuff on your RV's walls instead of placing them all over the room.
Turn your RV's ceiling into a canvas – go beyond traditional remodeling and fix up your RV's ceiling. You can hang some decorations or turn your ceiling into an art canvas and paint it. 
Save 50% Off of Campsites with Passport America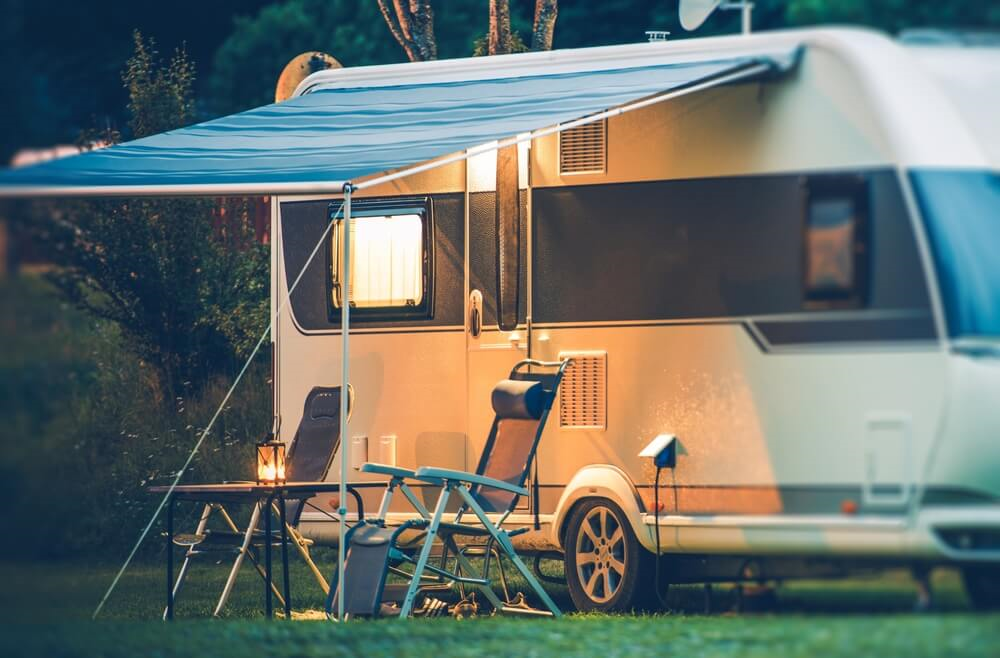 These are just some of the many affordable remodeling ideas you can use as your guide for your RV. While you can do most of these on your own, make sure to hire the services of a licensed contractor for the more complicated ones. 

You don't want to add to the list of the many stories of DIY RV renovations and remodels gone wrong. 

About The Author
Thomas Jensen is a contributor to Contractor Quotes and Check4Lead and has long been involved in various aspects of the home improvement industry.

Do you have any suggestions or comments on this topic? You can add them to this page by using the comments section located below.