FTC Disclosure: I get commissions for purchases made through some of the links in this article for more information, visit our Advertising Disclosure Page.
Top 5 Places for Glamping in the United States
A bad experience can spoil a camping trip fast. That's where glamping comes in

Camping is a fun, wholesome activity that's great for the entire family . . . except when it rains. Or snows. Or when you're tired after the long drive and would rather do anything besides fight with the tent to get it set up. Or when the mosquitoes are feasting on your flesh. Or for any of a dozen different reasons.
Share This Page
Save 10% on campground fees when you become a Good Sam member Today!
Long story short, a bad experience can spoil a camping trip fast. That's where glamping comes in. Glamping is a portmanteau of the words "glamour" and "camping." In other words, glamorous camping. It takes all the benefits of staying at a 4- or 5-star resort and applies them to your camping experience. It's also a great resort for when you want the camping experience but only for one night or two.
Here's how to get started, and the best places to try it out

1. Yellowstone National Park Glamping
Perhaps the most famous park in the entire country, Yellowstone is the perfect place to try out glamping for the first time. Not only does it give you an excuse to visit the park, but it allows you to see it and all its glory from the comfort and safety of a number of different inns or lodges. Yellowstone National Park lodging is just as varied as the scenery in the park is — whether you want to stay in a log cabin or in a classic, refined hotel, the options are there. 

2. New Mexico
This state is steeped in outlaw lore and Native American traditions, but due to the heat, many people avoid spending a lot of time in the area. However, there are a number of glamping destinations — including some that are all-inclusive adventure trips — which make visiting fun. Rather than bake in the hot sun all day and night, you only have to tolerate it during the day and get a nice, cool rest in the evenings when you return. Just keep an eye out for skinwalkers!
3. Glacier National Park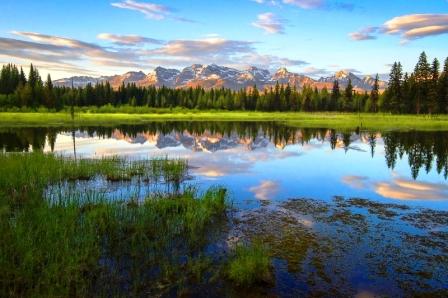 This oft-overlooked national park is home to breathtaking natural scenery, with plenty of activities like hiking, rafting, horseback riding and more. Many people come to the park to get away from it all, and located in Montana, Glacier National Park is a good way to reconnect with nature. However, the amenities offered in the park are not quite as extensive as some of the other destinations on this list. Due to the bear population, cooking on-site isn't allowed, and it's recommended that you keep as little food as possible on hand.
4. Hawaii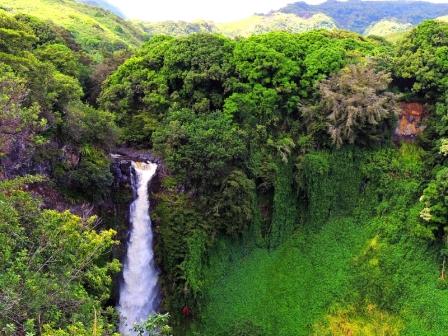 Hawaii is probably not the first place that comes to mind when you think of a camping destination, but Kehena Beach offers a unique experience that's hard to find elsewhere: a Balinese camping trip. Guests get to stay in a Balinese cottage outfitted with all the basic amenities, and hiking, snorkeling, boating, and more is all within walking distance. For those looking for an island vacation that's got all the adventure you could ask for, try glamping in Hawaii.
5. Vermont
Many people ignore the state of Vermont, but it's a popular destination for one reason: it's beautiful. Vermont is home to acres and acres of pristine woodland, virtually untouched by the development that surrounds it. Paying a visit to this area is well worth it. A number of lodges exist which grant all the benefits of a five star hotel (including a jacuzzi) while allowing you to be right in the heart of nature itself. 
Maybe you've wanted to take the family out for a camping trip for some time, but you know they wouldn't all enjoy it. Asking for your families time and attention can be difficult enough without asking them to sleep on the ground. The glamping solution offers the best of both worlds. You and your family get to enjoy the great out doors without the obligation of constantly being in it. And with modern advancements in consumer mobile and satellite technology, you can stay connected and entertained via satellite television and VSAT internet. Just combine the best of both worlds and take your family glamping in one of these five destinations!
Do you have any suggestions or comments on this topic? You can add them to this page by using the comments section located below.