FTC Disclosure: I get commissions for purchases made through some of the links in this article for more information, visit our Advertising Disclosure Page.
Most Scenic Winter Drives for Rvers
Most Scenic Winter Drives for RVers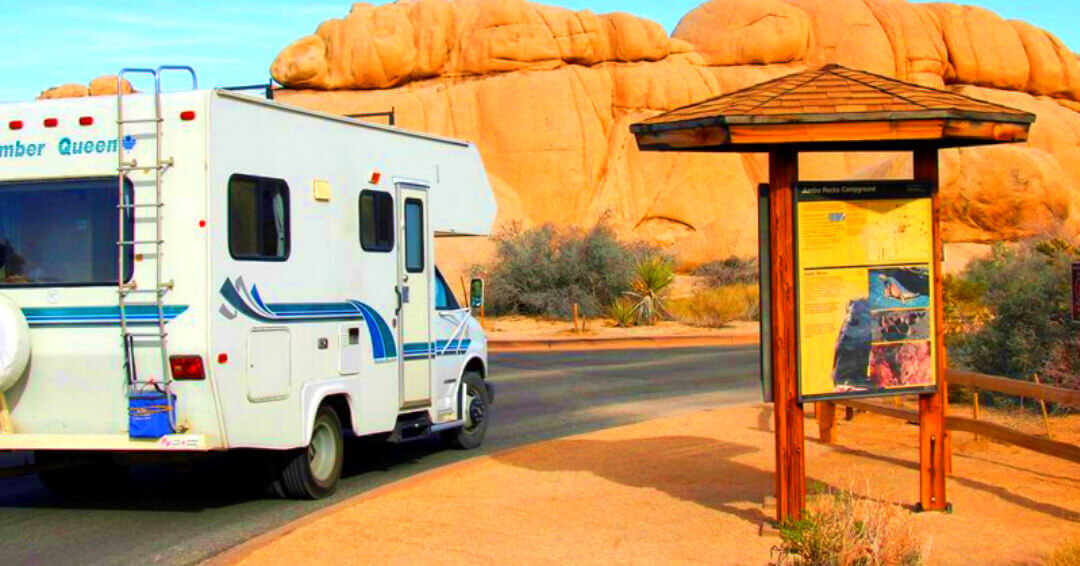 By Emilio Rodriguez
Gas up your RV, fire up the GPS and start your journey on the most scenic winter drives for RVers
Snow-laden trees, frosty windows, and winter greenery have a natural appeal. If you're suffering from a case of cabin fever, the cure lies in hitting the road. So, gas up your RV, fire up the GPS, and start your journey on the most scenic winter drives for RVers. Whether you prefer an eastern snowy ambiance or dry western climates, America is ready for you and your RV!
Share This Page
Save 10% on campground fees when you become a Good Sam member Today!
Cali-Bound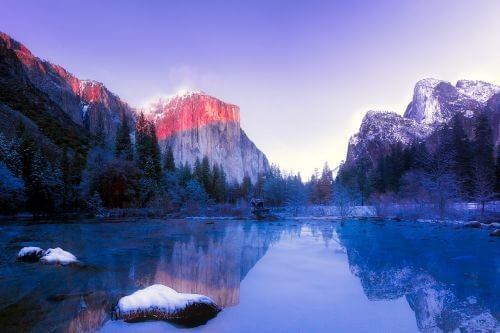 Pack up the RV and head to Modesto, Calif. It's about an hour south of Sacramento. While you're there, check out the Stanislaus River. For a little extra excitement, book a river-rafting trip in the town of Knights Ferry. (Yes, you can raft here in the winter!) When in the neighborhood, Yosemite National Park is an absolute-must place to visit. Take a selfie in front of El Capitan and Half Dome — two stunning mountains that leave you breathless. Statuesque sequoia trees and the white-noise sound of cascading Horsetail Falls will help you fall asleep at night.
Northwest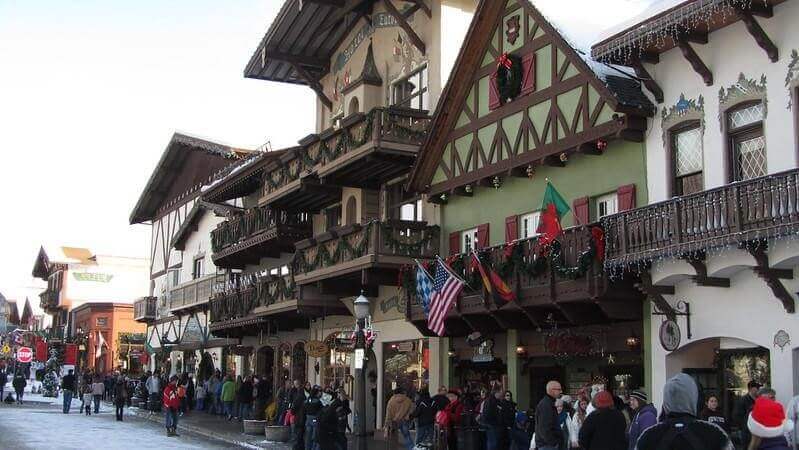 Tall trees, mountains, and fresh air — that's what you'll find in Washington, Oregon, and Idaho. While in Washington, set your GPS to visit Leavenworth, a cute German-themed town with that old-style Bavarian charm. Suncadia is nice for cross-country skiing and snowshoeing.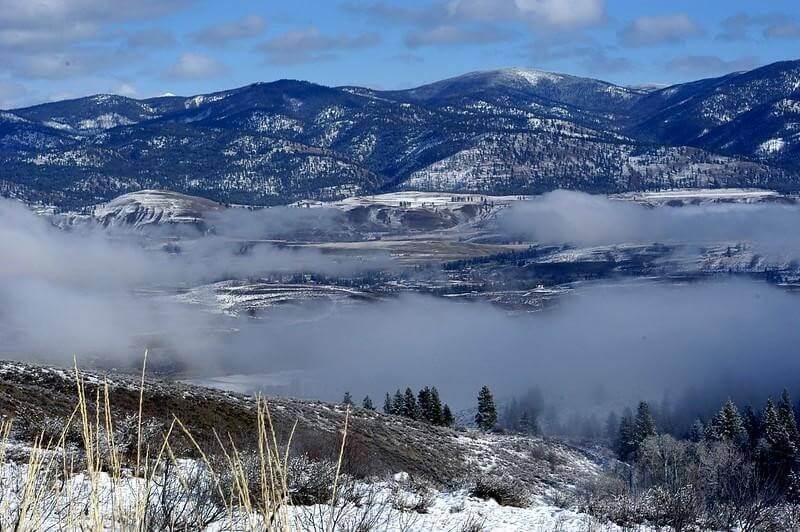 Downhill skiers will enjoy the Methow Valley. Skiing is great in Portland, Ore., too, and the nearby ocean is inspiring. It does get cold on the Oregon coast, but when you bundle up warm, a winter beach walk is something to write home about!
Sign and Drive Coverage with Good Sam Roadside Assistance! Plans Starting at $49.95! Shop Now!
Desert Driving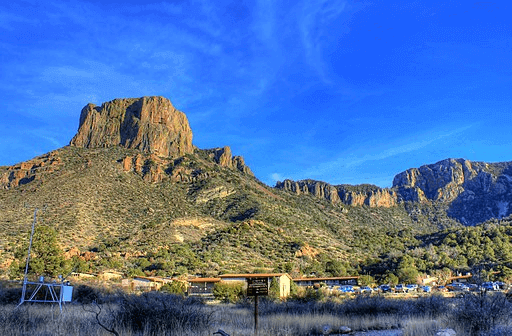 America has rich desert scenery. Trek through the Mojave Desert across California, Arizona, and Nevada. (Not all at once — the complete trip would be more than 47,800 miles.) The Sonoran Desert stretches from Mexico through Arizona into Southern California — about 100,000 square miles. The Chihuahuan Desert is a ride between the United States and Mexico; more than 139,700 miles. The largest U.S. desert is the Great Basin, which covers about 190,000 square miles. Prefer something a bit more intimate? Head to Big Bend National Park in southwest Texas, with more than 1,200 square miles at the edge of the Chihuahuan. When driving through mountainous areas, you're bound to see a bit of snow on the peaks. 

Heading South
If you prefer the warmer weather in winter so you don't over-use a heated water hose, a trip down south will get you away from the frigid temperatures. Usually. Enjoy the sunshine in Louisiana, Georgia, Florida, and Mississippi. Temperatures are usually above freezing. If you're looking for a white Christmas, chances are you won't find that in the deep South.
Save 10% on campground fees when you become a Good Sam member Today!
Northwest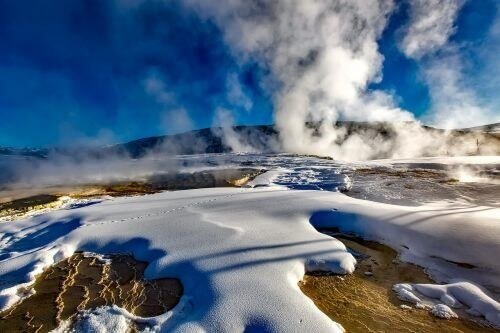 RVing northbound means a definite stop at Yellowstone National Park. Located in Wyoming with parts in Montana and Idaho, the more-than 3,400 square miles of Yellowstone provide homes for bears, wolves, antelope, bison, elk, and a lot more. The dramatic hot springs and gushing geysers in Yellowstone should be on your bucket list, especially Old Faithful. Although the park draws most of its visitors in spring, summer, and fall, this national treasure is stunning in the wintertime. Another perk? You won't have to fight the crowds! 

Northeast
Snow and ice await! Pack some driveway salt and a shovel, and then drive your RV through Ohio, Pennsylvania, Massachusetts, and New York State. Enjoy snow-covered trees, sparkling lakes, the Allegeneys, and Pocono Mountains. Bring along your skis, ice skates, toboggan, tube or sled — you'll love the fresh air! New England is gorgeous in winter.
Don't let the cold weather keep you from enjoying the sights and sounds of winter and the country. You've got a portable heated hotel. Bring along lots of hot chocolate and and start your journey on the most scenic winter drives for RVers! Happy winter RVing.

About The Author
Emilio Rodriguez began photographing his native Southwest with his parents' Polaroid OneStep in the 1980s. He's gone digital and roams far and wide now, but still stops for every good sunset. He and his wife bought an RV in 2003 and have been circling the country ever since.