FTC Disclosure: I get commissions for purchases made through some of the links in this article for more information, visit our Advertising Disclosure Page.
Top 20 US National Parks for RVers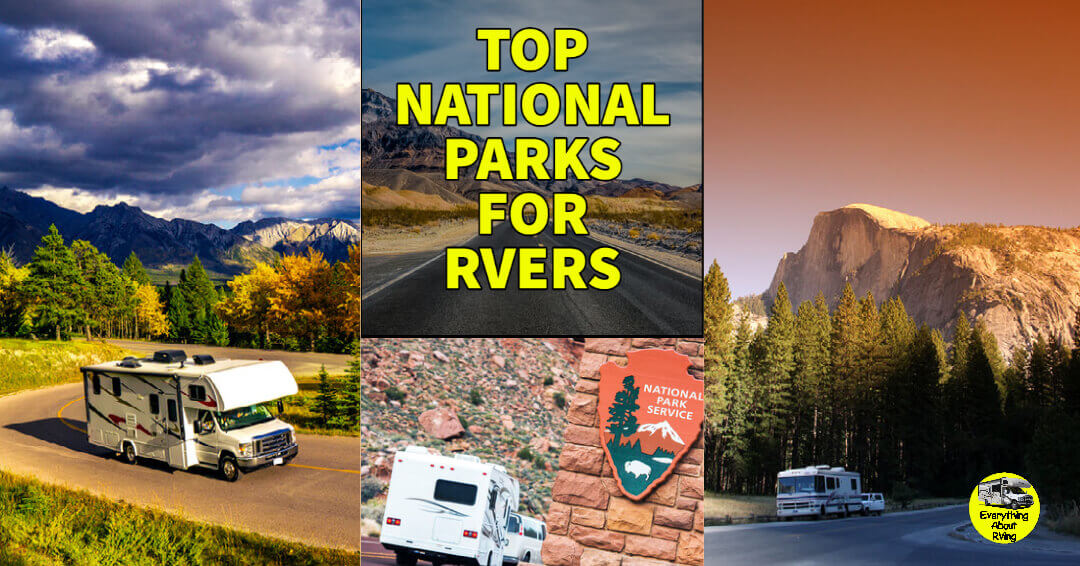 By Richard Saling 
A breakdown of the top 20 national parks for RVers based on scenery and amenities
America is home to some of the most beautiful and eclectic natural wonders. These landscapes have been preserved and maintained thanks to the National Park Service and are fantastic travel destinations for your summer vacations. These national parks are all within a few hours' drive of major cities, making them great places to visit with a recreational vehicle. Rekindle the love of America and the outdoors in an RV Rental from RVnGO.
Let's look at some of the best national parks to visit this summer.
Yosemite National Park
Near the Nevada border in California, this 1,200-square-mile park has a myriad of natural features to explore. Landmarks such as Half Dome and Yosemite Falls are some of the more popular places to go inside the park, but there are also hiking trails, granite climbing walls, and campsites spread throughout the park. This park is popular, though, with roughly 4 million visitors a year, so expect some company!

Grand Canyon National Park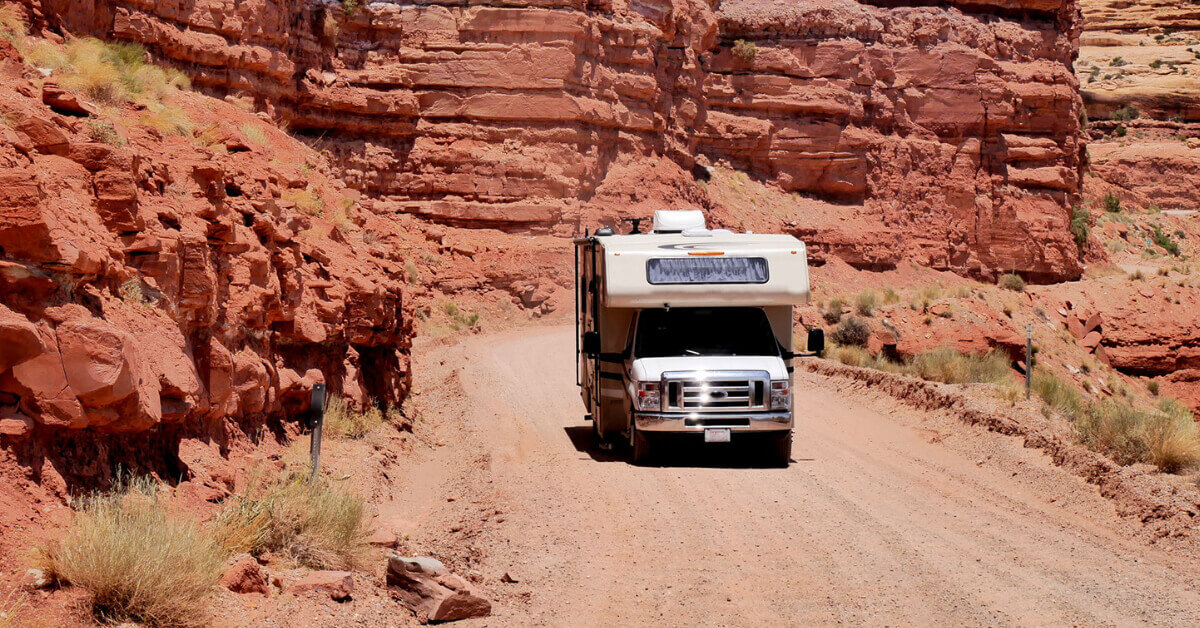 Another popular destination, Grand Canyon National Park, receives the largest number of visitors of any U.S. national park each year at nearly 6 million. It's for good reasons, though, as the park follows 277 miles' worth of the Colorado River and the 1-million-acre Grand Canyon. Steep hiking trails and beautiful scenes overlooking the canyon add to the might and awe of this iconic natural landmark.
Save 10% on campground fees when you become a Good Sam member Today!
Everglades National Park

Tucked down in the far southwest portion of the Floridian peninsula, this massive park has a collection of flora and fauna not seen in other regions of the country. Alligators are the most popular of these, but crocodiles and flamingos are common sightings as well. This is an excellent destination for fishing or boat lovers, thanks to the many mangrove islands scattered throughout the park. It's also a great place to soak up that famous Florida sunshine!
Yellowstone National Park
This massive, 2-million-acre national park straddles parts of Wyoming, Montana, and Idaho. Known for its geysers (including Old Faithful), bubbling mud pits, and herds of bison, this is another popular national park for RVs. The park's many natural features result from underground volcanic activity, making Yellowstone a unique place to visit.

Sequoia and Kings Canyon National Parks
These two parks in California span a 13,000-foot elevation difference. They're also home to some of the largest sequoia trees in the world, thanks to being among the few places in the world that can support such giants. Hiking trails are available for quick jaunts near the majestic trees and long treks out into the remote sections of the parks.

Death Valley National Park
Another park located in California, Death Valley National Park, is different because it features heat-blasted dunes rather than rivers and forests. Renowned as the hottest place in the United States, this park offers scenic driving trails and hiking trails with wide viewpoints. Some of these vistas feature oases with diverse wildlife and snow-capped mountain peaks. 

Denali National Park
North of Anchorage, Alaska, is this mountainous national park featuring peaks that rival the Rockies. Because it's somewhat remote, this park has many outdoor activities such as hiking trails, river rafting, and camping expeditions throughout its 6.1 million acres. The single road that runs through the park has limited access, so make sure you have the correct permits and reservations for your camping trip. 

Mesa Verde National Park
This national park in Colorado has a unique draw: roughly 5,000 archaeological sites. Some of these sites are visible to the public, including cliff dwellings that are over 700 years old. The Morefield campground at this park features RV hookups, putting you near all the sights and trails!

Olympic National Park
Olympic National Park has many landscapes. Coastlines, old forests, and mountains are all within reach here. You'll also be able to explore features such as tide pools, hiking trails on the beach, and mountains. It's located only a few hours from Seattle, making it easy to get to!

Canyonlands National Park
Considered less crowded and more remote than Grand Canyon National Park, Canyonlands National Park has similar rock formations and features, though on a smaller scale. Located in southeastern Utah, the park is divided into different districts, some more remote than others. Hiking, camping, and four-wheel driving are popular activities here.

Redwood National and State Parks
A collection of state and national parks in California, these sites offer landscapes featuring the tallest tree in America: the redwood. Capable of growing up to 28 stories tall, these trees line hiking trails and roads throughout the park. Large ferns and babbling streams wind through the forest floor, making these parks both serene and strange.

Arches National Park
Named after the weathered sandstone structures found here, Arches National Park is a beautiful park near Moab, Utah. There are roughly 2,000 arches in this park, most situated on a rocky plateau near the Colorado River. Most of these arches are near the main road, so it's easy to follow along the trail and take in what time and erosion have created. 

Acadia National Park

Located in Maine, this national park features some of the Atlantic coast's most striking beauty. The hiking trails here offer views out over the northern Atlantic Ocean along rocky beaches and evergreen forests. Biking, camping, and horseback riding are common activities for parkgoers, as well. The nearby town of Bar Harbor has campgrounds and camps specifically for RVs, so you won't have to go far to reach this park!

Joshua Tree National Park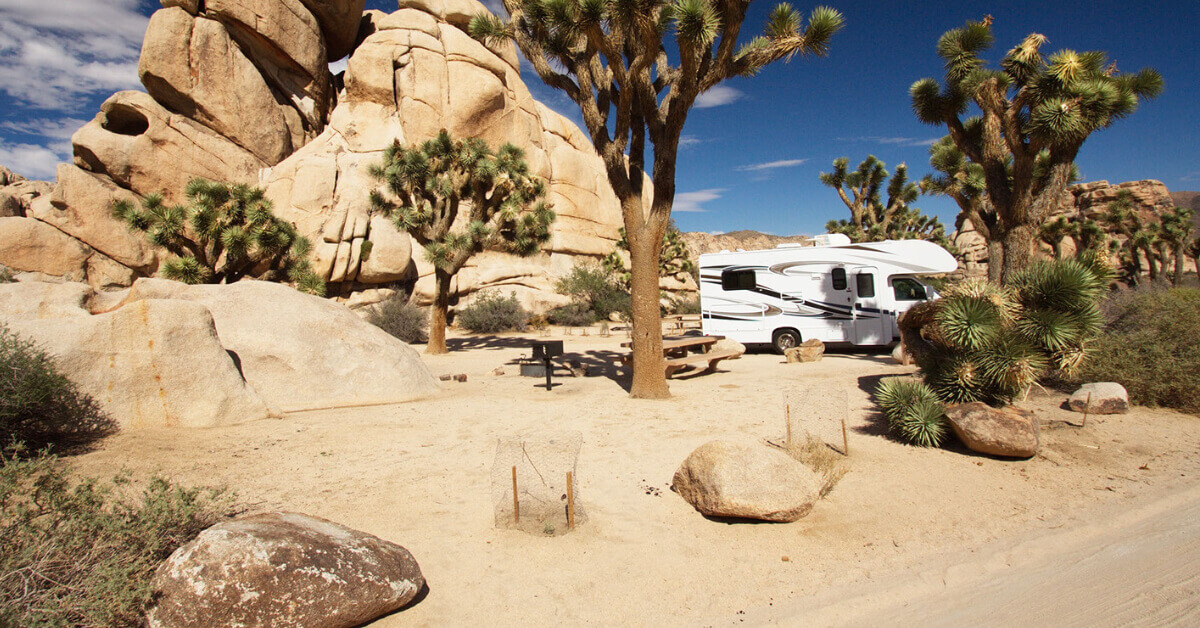 A desert park with fuzzy trees, this park is named after the strange Joshua tree, related to the yucca plant. The rocky desert scenery makes for great viewpoints, especially thanks to the elevation changes along the park's trails and roads. Rock climbing is a popular activity here, as well. The park features multiple RV-compatible campsites.

Bryce Canyon National Park
Another national park located in Utah, Bryce Canyon National Park, boasts the largest number of hoodoos in the world. These strange columns of rock, created by wind and water erosion, line the highway and hiking trails that weave through the park. The high elevation, cool nights, and clear skies make camping particularly beautiful at this park — perfect for stargazing!

Sign and Drive Coverage with Good Sam Roadside Assistance! Plans Starting at $49.95! Shop Now!
Rocky Mountain National Park
Tall peaks and expansive views are the name of the game at Rocky Mountain National Park. This park has more than 100 mountains towering 10,000 feet or taller, meaning there's no shortage of vantage points for pictures. All kinds of mountain wildlife, including bears, elk, and bighorn sheep, roam along the sloping terrain. The access road and several campsites in the area make getting in and out of this park a breeze! 

Glacier National Park
Tucked away in northern Montana, near the Canadian border, is this national park with many forests and glacial lakes to explore. Weaving through the mountainous areas of this park is the Going-to-the-Sun Road, a 51-mile-long road built in the 1920s that overlooks much of the park's terrain. There are also camping grounds scattered throughout the park for those who enjoy staying in nature.

Big Bend National Park
Less visited than many other parks, Big Bend National Park beckons the adventurous with its mountains, gorges, and archaeological sites along the Rio Grande river. This West Texas park's biggest draw is the Santa Elena Canyon, a deep rock formation carved by the Rio Grande, reachable via a hiking trail. Hills surround the campground on all sides, making for clear skies at night for stargazing.  

Great Smoky Mountains National Park
At the border of North Carolina and Tennessee lies Great Smoky Mountains National Park, named after the fog that rolls off its mountain peaks. This park is a haven for many outdoor activities, including hiking, cycling, fishing, and horseback riding. Parts of the famous Appalachian Trail cut through this park, as well. These, and the views granted by the rounded peaks of the mountains, make this a magnificent park in which to set up camp!

There's a national park that's perfect for any outdoors lover. Plenty of exciting adventures and happy memories are ready to be made this summer. Go to RVnGO.com and book an RV for one of these parks today!
About The Author
Richard Saling is the Chief Marketing Officer of RVnGO.
RVnGO is the truly free, person to person online RV rental marketplace where you can list your RV for rent, or rent an RV or buy or sell an RV.