FTC Disclosure: I get commissions for purchases made through some of the links in this article for more information, visit our Advertising Disclosure Page.
North American Rv Destinations
7 North American RV Destinations You Must See
These 7 North American RV Destinations are worth checking off your list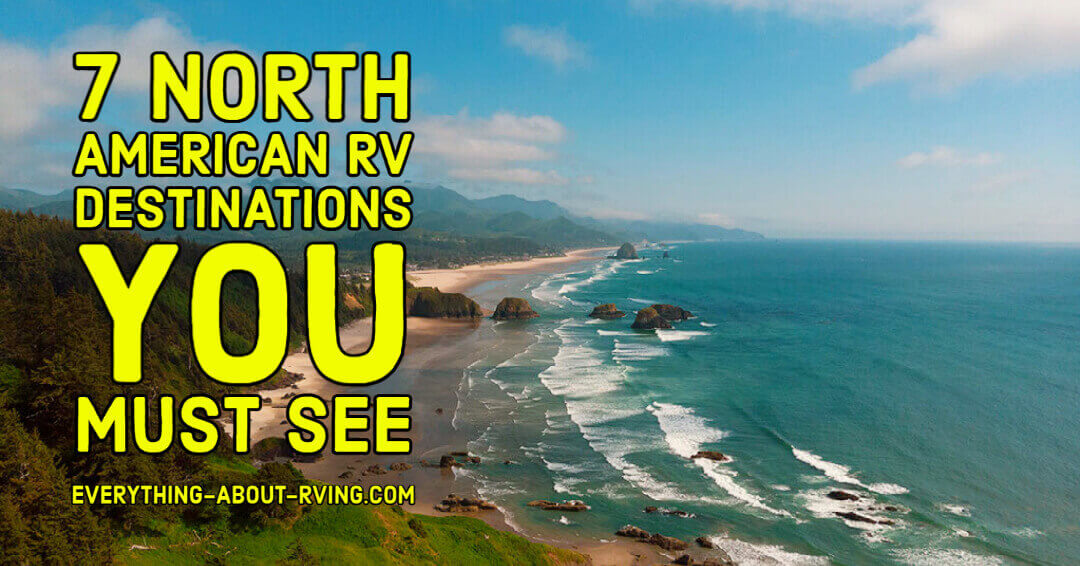 The open road is waiting, and traveling across the country in an RV allows you to explore some of the most beautiful parts of the country without being confined to a hotel room. Taking a trip in the RV can be a relaxing way to unwind after a stressful and sometimes scary year.
Share This Page
Save 10% on campground fees when you become a Good Sam member Today!
You don't have to confine yourself to the continental 48 either. Grab your passports and venture into Canada for some awesome scenery. These RV vacation spots across the U.S. and Canada are worth checking off your list. They're not only worth the journey, but the routes you'll take to get there are as well.

1. The Coast of Oregon
The Oregon Coast is an RVer's paradise spanning about 362 miles from the Columbia River to the California border. In Cannon Beach and Pacific City, keep an eye out for puffins on haystack rocks. 

Continue your journey along the coast and visit 11 lighthouses. Tow a dune buggy and go bounding over the dunes in Florence, or visit the abandoned military installations at Fort Stevens. You can even put the solar panels up and go boondocking on the beach. 
The Oregon Coast is a terrific area to stop off Route 101 and take a summer sunset photo on the cliffs or hunker down in a lodge and watch the storms come in, with little in the way of corny seaside fun and plenty of natural beauty.

2. Route 66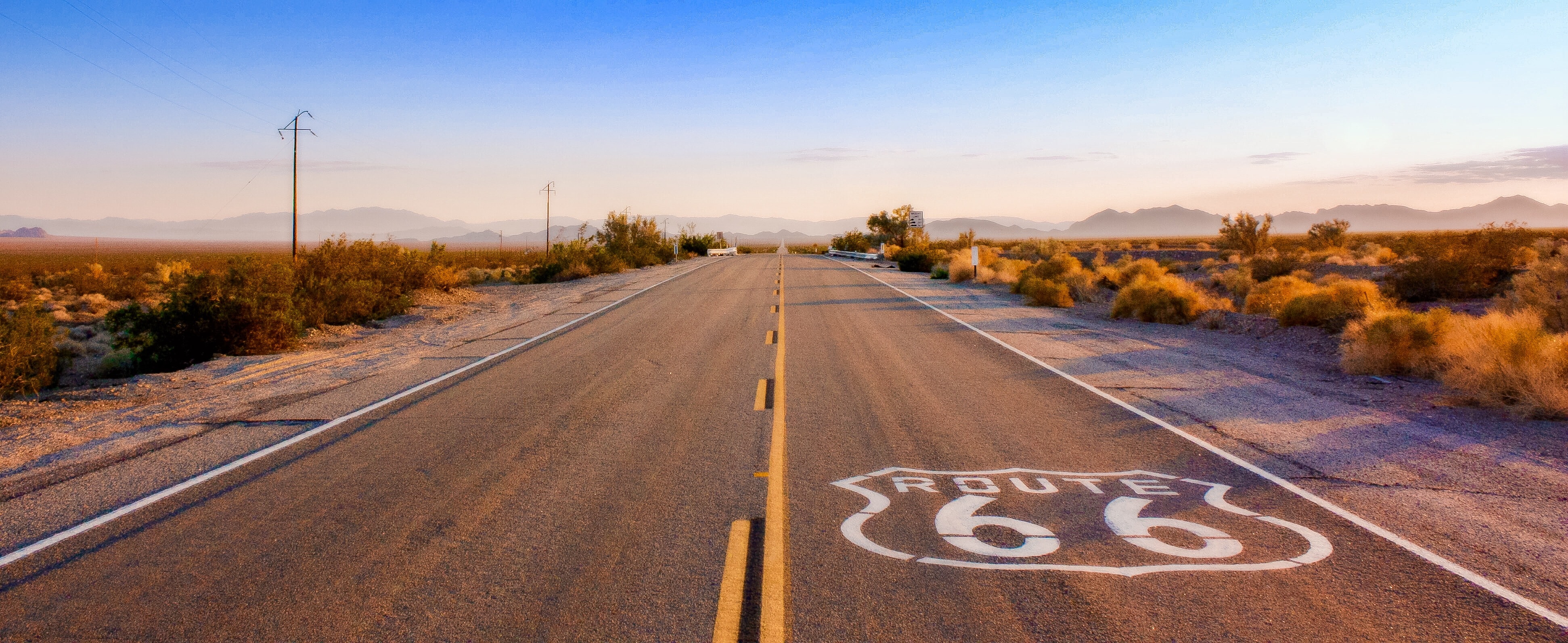 The Mother Road, which spanned from Chicago to Santa Monica, California, was immortalized in John Steinbeck's 1939 novel "The Grapes of Wrath" and the 1960s television show "Route 66." It was decommissioned from the US highway system in 1985; however, it has since been divided into several National Scenic Byways.

Along old Route 66, there are many interesting sights to view. The National Route 66 Museum in Elk City, Oklahoma, the Cadillac Ranch in Amarillo, Texas, and the Santa Monica Pier at the end of the road are all worthwhile stops.
Save 10% on campground fees when you become a Good Sam member Today!
3. The Great Smoky Mountains
The Great Smoky Mountains National Park is 816 square miles in size, and you won't see much of it from Cherokee, North Carolina, where the Blue Ridge Parkway drops you off. Actually, for this vacation, it's recommended to enter the park by the other entrance in Gatlinburg, Tennessee, and take in all of the touristy goodness of the Ober Gatlinburg amusement park and ski resort, the Ripley's Aquarium, and Dolly Parton's own amusement park, Dollywood, in neighboring Pigeon Forge. The latter contains roller coasters and other thrill attractions. Still, it's more than simply a fair-food-and-cheap-thrills theme park thanks to Southern cooking, country music, musical revues, barbecue, bluegrass festivals, and other events.

4. Jasper National Park, Alberta Canada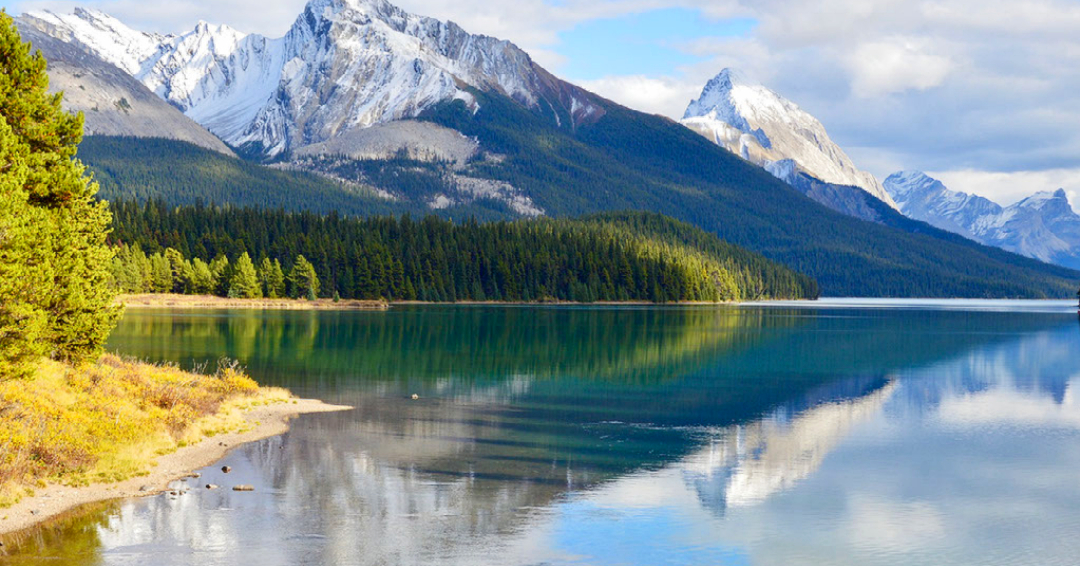 Jasper National Park, also known as the "gentle giant of the Rockies," is one of Canada's largest parks. Jasper is a popular destination for wildlife aficionados, with approximately 1000 kilometers of trails and the potential to see caribou, bighorn sheep, mountain goats, and other stunning animals if you're lucky.

Sign and Drive Coverage with Good Sam Roadside Assistance! Plans Starting at $49.95! Shop Now!
5. Birds Hill Provincial Park, Manitoba Canada
What's not to like about Canada's "Birthday Park"? Birds Hill Provincial Park opened in July 1967 to commemorate our country's centennial. Birds Hill is ideal for outdoor enthusiasts who enjoy hiking, horseback riding, mountain biking, and cross-country skiing because of the diverse landscapes found throughout the park.

6. Gros Morne National Park, Newfoundland            Canada
The Gros Morne National Park is a designated UNESCO World Heritage Site. As a result, you may expect to witness some spectacular and incredible views. In this beachfront jewel on the east coast, pack up your RV and gather the family for some wildlife-watching and stunning walks.
7. Campers Cove, Ontario Canada
Say Hello to wine, the beach, and birdwatching! Campers Cove is an RV-friendly campsite on the shores of Lake Erie that has been in operation for almost 50 years. This renowned tourist destination in Ontario has a 1,200-foot sandy beach and golfing, wineries, and a bird sanctuary nearby.

The possibilities are endless for RV runs this summer. Start planning your trip today!

Do you have any suggestions or comments on this topic? You can add them to this page by using the comments section located below.