FTC Disclosure: I get commissions for purchases made through some of the links in this article for more information, visit our Advertising Disclosure Page.
Tips On Owning A Campground
If you're thinking about building or owning a campground here are a few things to keep in mind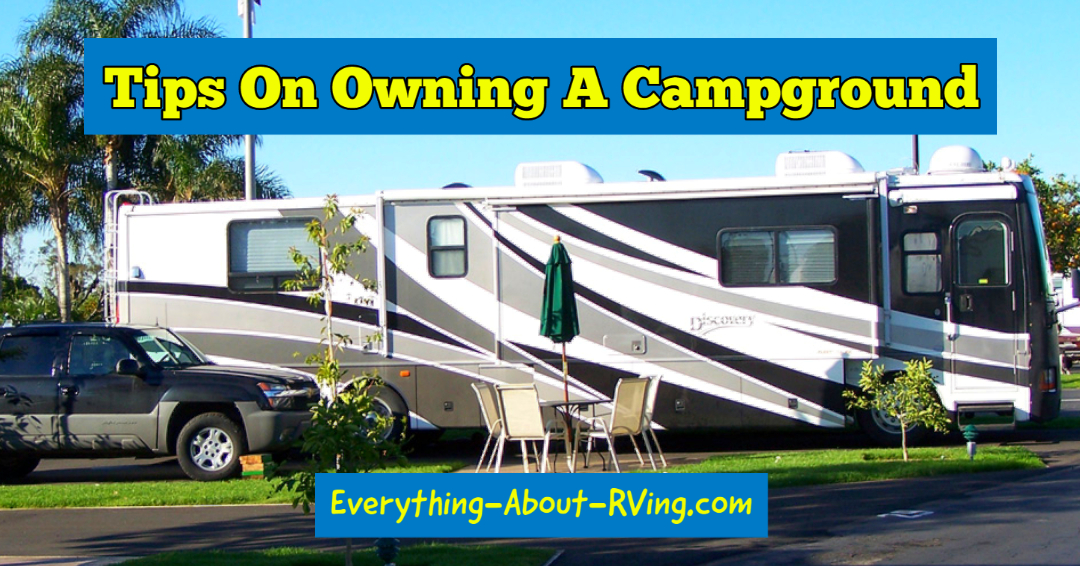 Pictured Above Orangeland RV Park, Orange California
Camping is a great activity that many people love. Some love it so much that they decide to build a campground. If you're thinking about doing this, here are a few things to keep in mind to make your campground successful.
Share This Page
Save 10% on campground fees when you become a Good Sam member Today!
Create A Calendar
If you're looking to start your own campground, you should put some thought into creating a calendar for it. Let people know that you have fun things happening throughout the year and on certain weekends of holidays. Part of the fun in camping is making new friends and providing ways for people to do that opens so many doors to long-lasting friendships.
Build A Pavilion
Having a centrally located pavilion is helpful for several different reasons. It can be used as a directional point giving guests directions. You can also let your guests use it for parties or large gatherings.
Include A Pool
Pictured Above Orangeland RV Park, Orange California

Having a pool at your campground is almost a must. If your park is located on or near a lake or beach, a pool may not be needed. If you're afraid that you won't be able to afford one, look into pool loan companies to see if they can help you. Families who camp in the summer are especially fond of a pool for their kids to have fun and swim in.
Keep It Clean
One of the most looked for things at a campground is its cleanliness reviews. There is no underestimating what a dirty park can do to your business. If you have onsite bathroom/Showers, those should be the cleanest visitors have ever seen. The cleanliness of your park tells visitors how much you care about them.

Allow Pets
Making your campground pet friendly is a great way to get in more campers. Many families like to camp with their animals because they are an important part of their family. Onsite dog park locations or walking trails can help encourage guests to come and camp with you. If you have any rules that deal with pets, though, make sure they are visibly seen and known before the guests arrive.
Create A Park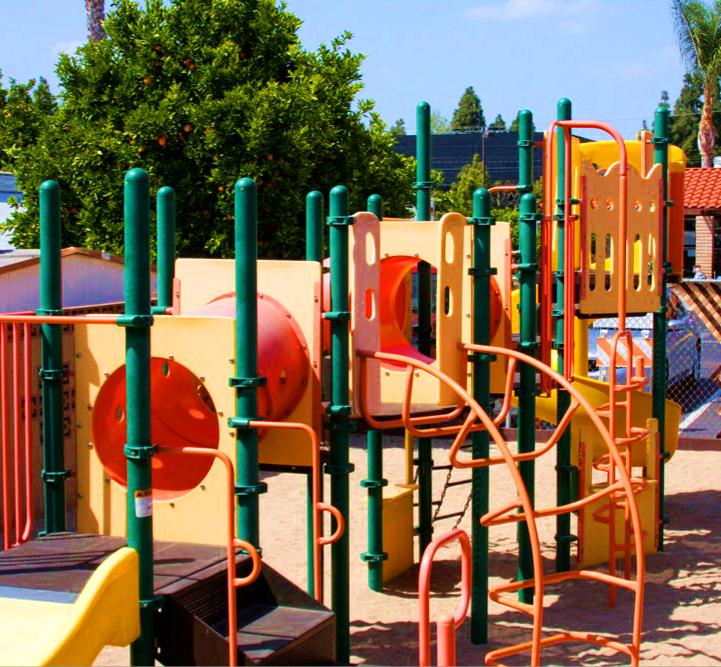 Pictured Above Orangeland RV Park, Orange California

Having a park for the kids to play in is another great amenity to include in your campground. The more available areas for kids to enjoy, the better chance you have to get families to camp at your campground. Ensure that all areas are safe and secure. 

State The Rules
It's wise to have some stated rules that guests must follow when they enter your campground. While it may seem harsh, you should also have documented consequences for guests who do not abide by the rules. Items like nightly quiet time and posted speed limits should be included. When these rules in place from the start, you save yourself from potential troubles later on.

Offer Different Sites
Your campground should be divided into sections. Sections meant for tent campers, RV's, etc. to accommodate your guests. Providing picnic tables and fire pits (if allowed in your area) are a must-have.

Have A Store
Pictured Above Orangeland RV Park, Orange California

Having an onsite camping store is a significant plus. Guests will often need things they forgot like matches, milk, smores ingredients, or various other items that could all be in your store. You can also sell merchandise that supports your campground displaying your logo and name. When customers buy and use it, they're walking advertisements for your campground.
Owning a campground requires some work, but it can also be a lot of fun. These are just a few tips to get you started with building your dream campground.

Do you have any suggestions or comments on this topic? You can add them to this page by using the comments section located below.