FTC Disclosure: I get commissions for purchases made through some of the links in this article for more information, visit our Advertising Disclosure Page.
5 Great Sand Dunes for RV Camping
By Misha Holliman
Grab your RV or rent one and then get ready to visit one of our top 5 Sand dunes
Discover a new adventure with your best off-road vehicle. Sand Dunes are great for thrill seekers, families, off road enthusiasts, and anyone looking for a fantastic weekend getaway. Well, let me rephrase that, if you have an RV to camp in, the Sand Dunes are great. 
Did you know that there are giant piles of sand all over the United States? Some of these giant sand piles even attract hundreds of thousands of off roaders each year. 

A sand dune is a crescent shaped ridge or hill of sand of many different sizes. They are created by the wind blowing sand from nearby deserts or beaches. They take hundreds of years to create, and they are really fun to climb in a sand rail or on a quad.

Grab your RV or rent one and then get ready for an adventurous getaway to one our top 5 Sand dunes in the United States.

1. Imperial Sand Dunes, Glamis, California
The Imperial Sand Dunes, or Glamis as it is more commonly known, is a 123,000-acre recreational OHV playground. Glamis is in Imperial County California which is just a short 30-minute drive from Brawley California. 

Hundreds of thousands of off-road fanatics gravitate to Glamis in their RVs, Toy Haulers, and Travel Trailer rentals on holiday weekends from Halloween to Easter each year. They spend their vacation time riding off into the large mountain-sized sand dunes, spending evenings by campfires and watching the excitement of fellow dune-goers racing up Comp Hill, then after a long and adrenaline filled day, they shower and relax in the comfort of their RV's. 

If you are looking to camp at the Glamis Sand Dunes in your RV rental or Travel Trailer, you have plenty of camping areas to pick from. All RV camping in Glamis is considered boondocking or dry camping meaning there are no electrical or water hookups. The major places to RV camp at the Glamis Sand Dunes are Cement Flats, the Washes, Gecko Road and Loop, and Keyhole. 

New RVers and first time Dunes-goers would probably have an easier time camping along Gecko Road or the cement flats because they are simple drive-in spots. All camping in Glamis is first come first serve so when planning your trip don't forget to plan to get there before the busy weekend starts. 

Don't worry about not having enough water or your tanks getting full because water trucks and tank dumping trucks drive through the more popular RV camping areas. How cool is that!

Tell Us About Your Favorite RVing Destination
2. Silver Lake State Park, Michigan
Would you like to RV camp, explore the forest, wake up to the sound of waves on the beach, and be able to ride through the sand dunes all in one RV road trip?  Then check out Silver Lake State Park in Mears, Michigan. 

The Silver Lake State Park is home to over 450 acres of sand dunes that reach up to 100 feet high that stretch out along the shore of Lake Michigan. Adrenaline junkies and off-road enthusiasts come barreling into the Silver Lake State Park from April 1st through October 31st and stay in the comfort of their Toy Hauler Travel Trailers in one of the nearby RV parks and campgrounds. 

Both the Silver Lake State Park campground and the Silver Lake Resort and Campground are highly rated and favorites for many Silver Lake State Park off-roaders. 

The Silver Lake State Park Dunes offer something that most sand dunes cannot, a gorgeous waterfront view as you ride over the ridges and climb the 100ft tall sand dunes. Families spend their days playing in the sand, cruising up and down the sand dunes, then they can stop and cool off in Lake Michigan, and then ride off into the forest and do some trail riding. Silver Lake State Park is a great RV camping trip destination because it has a vast variety of off-roading for you to enjoy.

3. Killpecker Dunes, Wyoming
Killpecker Dunes is located in Sweetwater County, Wyoming, which is about an hour north of Rock Springs, Wyoming. Killpecker Sand Dunes is one of the largest active sand dunes in the world at an astonishing 100+ square miles. With large sweeping views of sand for miles you won't want to forget your camera or your RV. RV camping is the best way to camp comfortably after spending the day shredding through the sand in your Sand Rail or on your quad. 
Another reason so many RVers flock to the Killpecker Dunes is because these incredible dunes in Wyoming are one of 7 "singing" dunes is the world. The sand grains are more rounded and polished than the sand at other dunes and when the wind blows the sand down the hills it makes a light sound like a cross between a whistle and a hum. It is one of the coolest reasons to camp in the Killpecker Dunes. It is all dry camping in your RV though so make sure to bring a generator, extra fuel, and plenty of water.

4. Kermit Sand Hills, Texas
Kermit Sand Dunes is a favorite of many off-roaders and RVers in West Texas. The large privately-owned Sand Dunes are open year-round and only cost $10 per rider to stay there. Being privately owned makes Kermit Sand Hills a more well-maintained dunes area and provides a lot more amenities, making it a great "starter dunes trip" for any new RVers wanting to have an adrenaline-filled weekend.

One of the more luxurious sand dunes to camp in your RV at on our list, Kermit Sand Hill is located in Kermit, Texas, the RV camping here has both water and electrical hookups. On top of hookups Kermit Sand Dunes also have events on all the big weekends like drag racing, live bands, even food trucks from time to time. 

The Kermit dunes are great for RV camping because you can spend the days cruising through the sand, listening to some live music, and then spend the evening in your RV relaxing in the cool air conditioning.

5. Moses Lake Sand Dunes, Washington
Last, but certainly not least on your list, are the Moses Lakes Sand Dunes in Moses Lake, Washington. The 3,000 acres of sweeping and rolling sand dunes are open year-round. Plus, there is another 3,000 or so acres next on the edge of the Moses Lakes Sand Dunes called the mud flats that are open from July to the end of September. So, for 3 months of the year you have an off-road playground of over 6,000 acres to romp through in your sand toys. With all of that acreage you are definitely going to want to camp in an RV for a few days.

RV camping in Moses Lakes is a popular event during holiday weekends so make sure to get there ahead of time to set up your RV or RV rental if you are planning on camping during a busy weekend. If you need an RV rental, feel free to contact me at my office listed in my bio below and I'll get you hooked-up. Moses Lake Sand Dunes are a boondocking or dry camping location, but don't worry, the views of rolling sand hills will more than make up for having to dry camp in your RV.

My parents loved taking us to the Dunes each year. I think you'll love it too.
Off-roading and going to the Dunes are becoming increasingly popular with each passing year. So, if you love to ride through the sand on your quad, dirt bike, or other sand toys then load up your RV or rent one and head to one of the sand dunes on our list. Have other great sand dunes that you go to? Tell us about it!
About The Author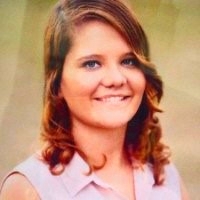 Misha Holliman is an avid concert goer, a friend to all animals, especially her dog Ella. When she isn't busy writing adventure blogs or helping people find great RV rentals through RVRentalConnection.com, she can be found camping, fishing, or having a highly competitive game night with her husband.