FTC Disclosure: I get commissions for purchases made through some of the links in this article for more information, visit our Advertising Disclosure Page.
Seven RV Security Tips to Ensure Safe Camping
These seven RV security tips will ensure you and your family are safe while camping in your RV!
Seven RV Security Tips to Ensure Safe Camping
Though theft and burglary are uncommon, they can occur everywhere, even at RV parks and campgrounds. And maintaining the safety of your RV is important, specifically when you are going with your friends and family. These seven RV security tips will ensure you and your family are safe while camping in your RV!
Share This Page
Good Sam members enjoy instant discounts on fuel. Join Today!
Although many campgrounds have twenty-four-hour monitoring, cameras, and security gates, it may not necessarily be sufficient, and you should have personal security equipment and methods.

You should take security measures to protect your belongings. An intruder can break inside your RV when parked at the campsite in just a few minutes in your absence.

●  Installing Tracking Device in the RV
The CaraMaps provide real-time monitoring for anywhere you want to keep a record of going, especially for camping.
The fact that the location of your vehicle is recorded gives you an idea of where your car or RV is, even if it is taken or used by someone else while you are away.
This kind of tracking equipment is now available to everyone everywhere, thanks to advancements in GPS technology.
Consider installing an indispensable travel app like CaraMaps on your RV, vehicle, e-bike, or any other item you want to track. Concerning the location of your RV, you can get real-time updates. Even better, you can configure it so others can locate your RV.
Camping World Clearance! Up to 70% off - While Supplies Last!
●  Consider Your RV Parking Strategy
It's crucial to consider how you'll park the RV when you get to the RV camping site or campground. 
Most individuals park their trainers or 5th wheels in reverse. This arrangement of the trailer makes it simpler for you to leave when you're ready to return home, yet it also simplifies the process for anyone to steal it while you're out exploring or hiking.

Your trailer trailer/5th wheel should be turned around, and the hitch should be positioned opposite to the usual access. This will result in less theft relating to your travel trailer or 5th wheel because potential thieves will be discouraged as they would need to manually turn the trailer around to steal.

●   Lock Your Doors and Windows
Although the campground where you've just parked the RV seems to be laid back and trustable, it's better never to take any chances. Hence, locking your doors and windows wherever you go, regardless of how long you plan to be gone, is best. This strategy is one of the simplest ways to dissuade criminals. Additionally, be sure to secure outdoor storage spaces with locks.
Furthermore, when you are away, close the windows and draw the curtains, blinds, and shades. This will deter burglars as they will not be able to sneak and see to steal your personal belongings.
Computers and Tablets at Great Prices
●  Avoid Location-specific Social Media Post
It is better not to post pictures on social media about where you are and how you are having fun in your camp, such as sharing your live location or uploading photos of the location where you are, as it may result in possible theft or other criminal activity.
This is because many people may often think you are alone and can try to rob you, resulting in possible criminal activity.
●  Be Aware of Your Legal Rights
Understanding your legal rights in the state where you are camping is crucial. If you decide to carry a weapon for your safety. Knowing your legal options before employing any personal defense weapon, including pepper spray or a taser, is also essential.
●  Pets For Security Purposes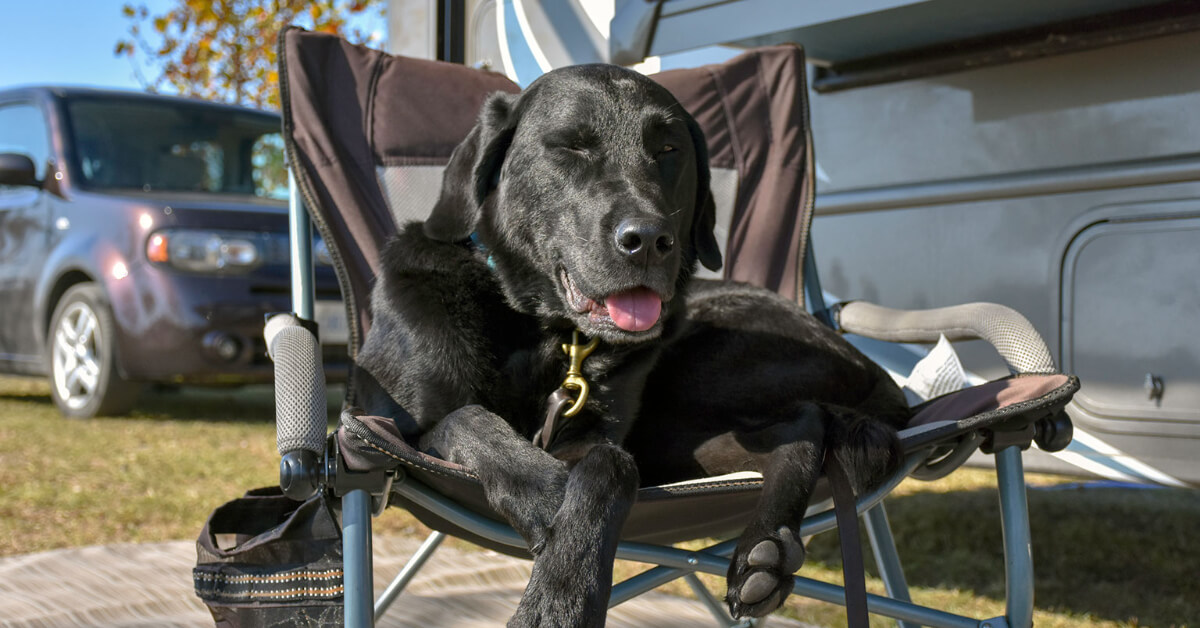 Dogs make excellent companions, but they can also offer some degree of protection. It is a good method of safety when you are out communicating with friends and family, especially if you are alone in an unknown location.
A Shepherd is also quite perceptive of its surroundings and is often seen as a good partner when coping as it will bark at any unknown people going near your RV.
You will be able to protect yourself in this manner while camping. You can further learn more about RVing with your dog to understand how dogs can help ensure the safety of your RV.
●  Carbon Monoxide Detectors, Smoke Detectors & Propane Leak Detectors
Anytime you use Propane in your RV, you must have a carbon monoxide detector and propane leak detector.
This is because a Propane leak can lead to a hazardous situation, often resulting in a fire or explosion. Many RVs use Propane for most furnaces, some generators, and water heaters.
Remember that carbon monoxide is often considered a silent killer as it may be fatal even when you can't smell it or sense it in the air.
So, it is essential to have a good carbon monoxide detector and also make sure you have a smoke detector. Along with detectors, ensure that you have tested your RV's batteries.
You can also look into other accessories you should have for your RV, along with smoke and carbon detectors.
Conclusion
Overall, we outlined seven RV security tips to ensure safe camping. And we hope you were able to take ideas and inspiration from this article on how to protect yourself, your family, and friends while camping by keeping your RV safe from potential thefts or other criminal activity.