Top 7 RV Destinations in the USA
By Samuel Matthews
RVing is one of the best ways to explore the USA, here are the Top 7 RV Destinations in the USA
RVing is one of the best ways to explore all corners of the USA without being tied to schedules. With so many amazing destinations, you can enjoy a scenic drive across the country, from the glamorous campsites with hot hubs to primitive spots off the beaten paths.
Visiting the places offers an ideal inspiration, especially when feeling completely exhausted. Below are the top 7 places to travel with your RV in the USA.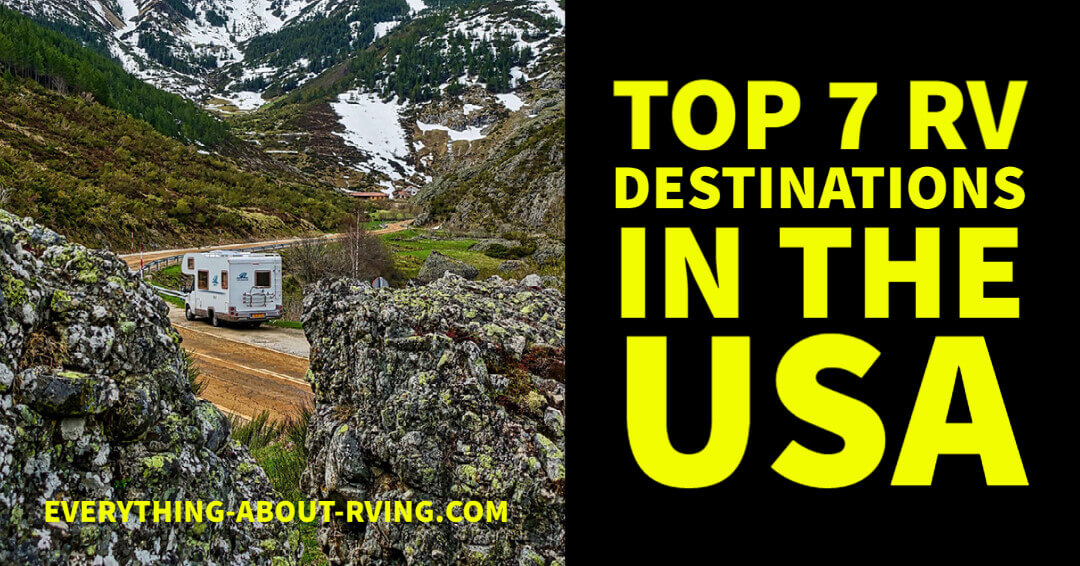 Yellowstone National Park
If you imagine one of the best epic RV destinations, Yellowstone is among the finest. It is the most spectacular national park with miles of parkland to explore, beauty and wildlife. The first stop of your adventure trip should be the Upper Geyser Basin, with the highest concentration of geysers in the entire world.

With a bike, you can consider biking along the geyser basin trail or the boardwalk trail. Following all the rules and regulations is a key element to staying safe and helping the environment as there are dangerous animals in the park-like the grizzly bear, Buffalo. 

Red Bluff, California
According to essay writing service reviews, it's a perfect place to visit for the glampers looking to lounge in Northern California. Red bluff offers onsite jacuzzi tubs, fire pits, and massage services to treat you after a long drive. In addition, you can join a pickup game of bocce ball, tennis, or basketball. Afterward, you can then take a dip in the pool. 
Crater Lake National Park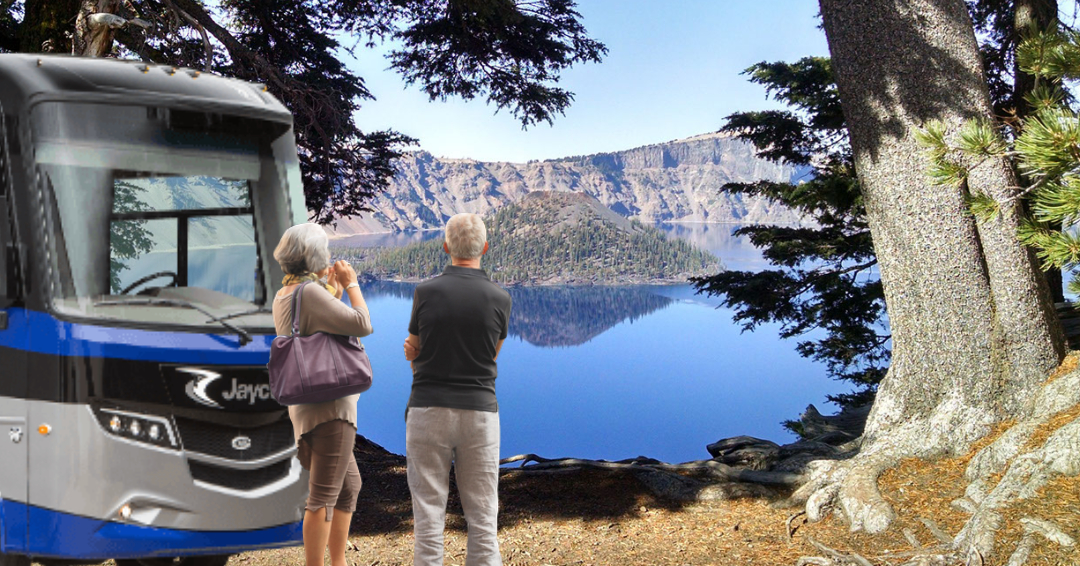 Crater lake is in beautiful Oregon. It is the deepest lake in the United States and is considered among the most beautiful lakes in the world. It is 1,943 feet deep, which gives the lake its incredible blue color. The lake sits inside a dormant volcano surrounded by thick forests.

Its weather can be brutally cold with snow for most parts of the year. That's why it's advisable to check the weather conditions in advance before visiting.

Glacier National Park
Glacier national park is one of the few places in the US where you can view glaciers. With 25 active glaciers, it's becoming one of the country's most attractive and popular parks. It offers a spectacular drive through the valley floor to the alpine meadows and beyond.

The two-hour fifty-mile has many beautiful overlooks, wildlife viewing areas along the way. There are approximately 13 campgrounds in the parks, 7 of which can accommodate RVs.

Good Sam members enjoy instant discounts on fuel. Join Today!
Disney World
Disney World is designed for fun, and the RV is designed for fun; when you visit Disney World, you can double your fun by staying at Disney's Fort Wilderness Resort campground. Fort Wilderness Resort has multiple pools, private campsites, restaurants, and tons of free activities for all ages.

Grand Canyon, Arizona
It's one of America's most famous awe-inspiring destinations. Seeing the sunrise and the sunset at the Grand Canyon offers an incredible experience.

During the spring and fall, you will get to enjoy the pleasant temperatures. On the other hand, a winter visit can even be more enjoyable seeing the canyon dusted with snow. So, make sure that you set aside enough days to explore the extensive land without rushing.

The Great Lakes Region
Shop Camping World Products on Sale Now!
It's a quintessential experience to camp along the shore of a beautiful lake for many travelers. An RV vacation in the Great Lakes region can bring this dream to life during the summer months. The Great Lakes has great camping temperatures and miles of picturesque shoreline. 

With enough time, you can enjoy traveling in an area of over 750 miles while enjoying the scenic beauty of the unique environment. Sleeping at Bear Dunes lakeshore may offer a peaceful experience that you have never enjoyed before.

RVing offers a wonderful way to relax. 

About The Author
His name is Samuel Matthews. He is 33 years and is from Manchester. He currently works for EssayWritingLab as an essay writer and has previously worked as a detective novels writer with a leading book publishing company. He loves exploring new things and network professionally. His hobbies are drumming, traveling, and he loves sports.
LEARN HOW TO RUN 2 RV A/Cs ON A 30 AMP CONNECTION

Shop Best Prices on RV Fridges, Kitchen Appliances, Griddles, Stoves, Gas Ranges, Fireplaces at Way Interglobal Today!
Get Your Article Published on Everything About RVing
If you have written an article about RVing, Camping or the Great Outdoors and you would like us to publish it on Everything-About-RVing.com, please visit our
Submit An Article Page.
Fill out the form below to receive The Free
Everything About RVing Gazette
Newsletter