FTC Disclosure: I get commissions for purchases made through some of the links in this article for more information, visit our Advertising Disclosure Page.
Winter Rving Destinations
5 Great Winter RVing Destinations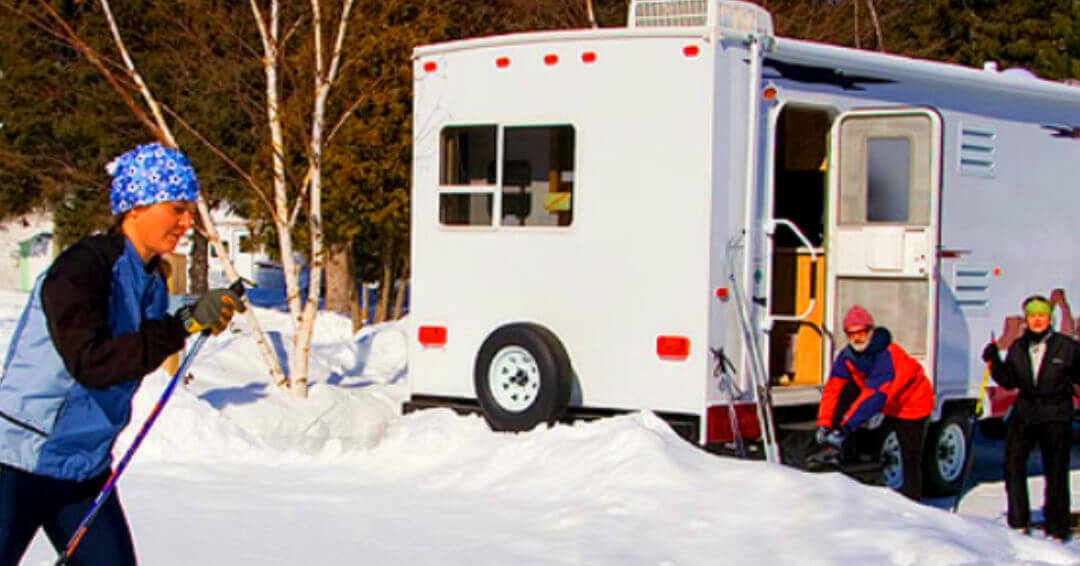 By Samuel Matthews

Here are the Great Winter RVing Destinations
RVing is one of the best ways to relax and have fun with your loved ones during a vacation. In this article, you'll get excellent insights about RVing and discover the five best places you can visit when you're on holiday. 
Share This Page
Follow Us
1. Yosemite National Park, California
Yosemite National Park is located in the Sierra Nevada mountains, so you can expect to experience some cold winters here. This national park has tons of awesome things to do during the day, and you can stay overnight at their campgrounds. The best time of year for RVing in this park would be during the spring and fall. Yosemite has an average low of 12 degrees and a high of 42 degrees Fahrenheit during the wintertime.

2. Yellowstone National Park, Wyoming
Yellowstone is another excellent national park with snowy winters, and you can also take your RV here for a winter RVing trip. The national park is home to some extraordinary wildlife such as grizzly bears, elk, and bison. The temperatures in Yellowstone stay around the freezing point, so be sure to bundle up when you go for a hike. 

3. Everglades National Park, Florida
The everglades are located smack dab in the middle of Florida, which means it can get pretty hot here during most times of the year. It would be wise to visit the everglades during the winter because it stays relatively cool here, and you can see some exciting wildlife such as alligators, seahorses, and manatees.

4. Acadia National Park, Maine

Acadia is another great national park with a freezing winter season, but even though this place can get pretty cold, it won't snow here. This park is home to many sunny days, and you can see tons of seagulls flying around the beach. However, if you want to go for a hike in the wintertime, be sure to bring your jacket because it will be very chilly on that mountain trail.

5. Badlands National Park, South Dakota
The badlands are located in South Dakota, which means that you can expect to see some icy winters here. The lowest temperature ever recorded in the badlands was -46 degrees Fahrenheit, so make sure that you bundle up when you go on a trip here. Even though it's cold during winter, this park is a great place to see the Northern Lights.

The history of RVing in America
RVing has been a big part of American culture for many years, and it's not going anywhere anytime soon. As the oldest form of recreation in North America, RVing has been around since the early 1900s. The history of RVing in America began in the late 1800s. It started with the invention of the automobile back in 1886 by Karl Benz. 
The first RVing families were wealthy Americans who traveled around the United States, and they spent their time in different cities and parks across America. These people started to show up at campgrounds in droves, which gave way to the beginning of camping clubs. 
Nowadays, over 19 million RVers in America alone enjoy traveling throughout North America in their motor homes or trailers. A big industry caters to these people with things like campgrounds, RV dealerships, and more.
Save 50% Off Campsites with Passport America

What is the best time of year to go RVing?
If you're itching to take your family out for a trip during the summer months, then you should try to plan it for August or September. These two months are directed towards families and students because school is about to start so tourist attractions won't be too crowded.
During the summer season, you will want to avoid going on a trip during July since this is considered the hottest time of year, and all attractions will be crowded with families and students. Another popular time for taking trips is during the winter months because weather conditions are much better and there aren't any crowds at tourist attractions or campgrounds.
What makes a great RV trip?
The best part about RVing is that you can take your family on any adventure you desire. Whether camping in the middle of Yellowstone or visiting Topanga Canyon Beach, there are tons of opportunities for an exciting vacation with your loved ones. If you try to plan your trip around what you want to do, you will for sure have a great time during your trip. 

Where is America's most beautiful RV park?
The most beautiful place to go RVing in the United States of America is in Yellowstone National Park. This park offers some of the most scenic landscapes that you will ever see during your lifetime, and the wildlife there is something else entirely. Another great thing about this park is its natural geysers which is a sight that you will never get tired of seeing.
Some other great places to visit with your family while RVing are North Carolina and South Dakota, offering some beautiful scenery and wildlife. Another great place is the Grand Canyon National Park which offers many different sights such as canyons and rock formations. There are tons of great parks across the country, so RVing is a popular form of travel in America.
Final Thoughts
No matter which state you decide to travel to while winter RVing, you're bound to have a great trip. The beauty of the American landscape is something that everyone should experience, and it's not hard or expensive to do so. Before you set off for a trip, it's vital to familiarize yourself with RV regulations for compliance.  Just make sure that whichever park you want to visit has the amenities for your needs, and off you go.
About The Author
His name is Samuel Matthews, and he resides in Manchester. He is 33 years old - and offers incredible assignment writing services. Samuel worked as a journalist and wrote his own detective story. In addition, he loves to learn something new and meet different people. His hobbies are travel, sports, and drumming.

Get Your Article Published on Everything About RVing
If you have written an article about RVing, Camping or the Great Outdoors and you would like us to publish it on Everything-About-RVing.com, please visit our
Submit An Article Page.